Hartford's Most Dedicated Personal Injury Lawyers
Successfully Resolving Personal Injury Cases in the Greater Hartford Community for 15+ Years
No matter your injury or whether it occured in a public or private place, we'll defend your rights and seek the compensation you deserve.
Hartford, Connecticut Car Accidents Attorney
​
Have you been injured in a serious Hartford car accident? Contact The Law Office of Michael L. Chambers, Jr. today for help.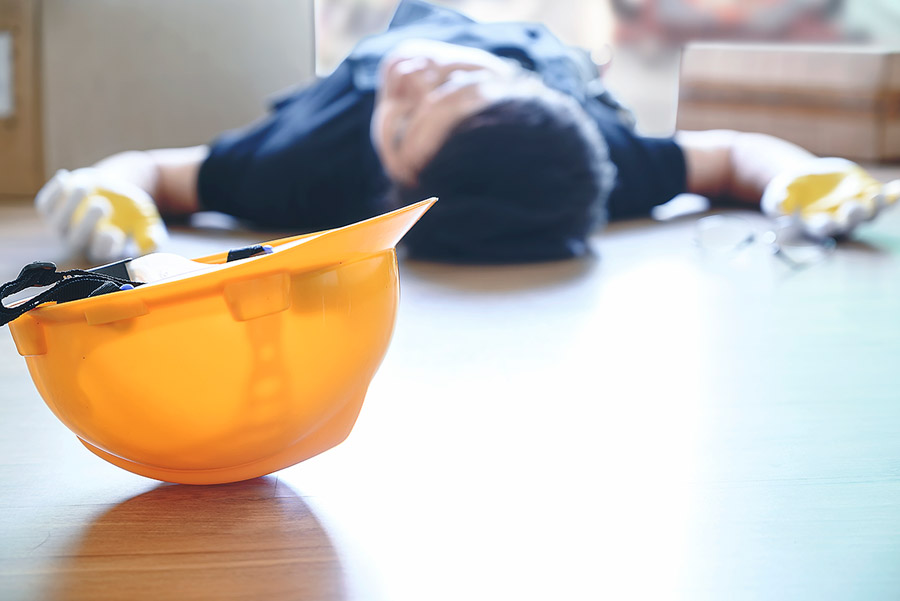 One of the leading sources of personal injuries and accidental deaths in the United States is car wrecks. Every year, an average of over 2 million people are injured in motor vehicle accidents in the country, and 30,000 other lives are taken as a result of car crashes. Most of the time, the cause of a wreck is as simple as the other driver not paying attention to what they're doing. Sometimes in other cases, neither driver is at fault. A defective part can break and the end result is a devastating crash. Dangerous weather conditions can also play a crucial role in an accident. Even if you are the most cautious and defensive driver, you can not control the actions of other drivers out on the roadway
If you or a loved one has been seriously injured in a car accident that wasn't your fault, contact The Law Office of Michael L. Chambers, Jr. today. Our aggressive team of auto wreck lawyers will stand by your side to ensure that you receive the maximum compensation that you deserve. With several years of combined experience and at no cost to you until we win your case, you have nothing to lose with our team! Call us today for your free, no-obligation, and completely confidential consultation to answer any questions you may have about your case. Don't have time right now? No problem, you can also schedule your consultation on our website when you get the chance.
Most Common Causes of Car Accident in Connecticut
There are several factors that can lead to a car crash in Connecticut, including driver negligence, weather conditions, and defective vehicle parts. Oftentimes, another's negligent behavior is the main cause of an accident. However, this isn't always the case. Environmental factors and defective parts can also play a leading role in a car wreck.
Driver negligence can be used as an umbrella term that is used to describe times when a driver fails to act responsibly in a certain situation. This also applies when that driver's careless and reckless actions lead to an accident that causes injuries or death to other drivers, passengers, and pedestrians. Ways that drivers can be considered negligent can include.
Speeding- This can be defined as driving way over the speed limit, or driving too fast for current road conditions. Speed limits are posted on roads to keep drivers and pedestrians safe, and if those speed limits are violated, the results could be deadly.
Distracted Driving- With today's technology, it's super easy to get distracted while driving. Texting while driving, and talking on the phone while driving, are the most common causes of distracted driving. Other distractions include adjusting radio controls and talking to passengers.
Driving Under The Influence- Whether the influence is due to drugs or alcohol, it is never a good idea to operate a vehicle while ability impaired. Drugs and alcohol can severely affect your judgment and delay reaction times.
Aggressive Driving- Driving aggressively can be just as dangerous as distracted driving. Road rage can manifest in a physical form, and a driver can slam their vehicle into another without thinking twice about it.
As mentioned above, weather can also be a leading factor in auto crashes. Here are some ways that poor weather can affect your driving:
Rain- Heavy rain can easily flood roads or make roads slick and dangerous to drive on. Driving too fast on wet roads can cause drivers to lose control of their vehicles and cause serious accidents.
Fog- Foggy conditions create dangerous low-visibility conditions for drivers. If you must drive in fog, make sure to slow down and leave extra room between you and the vehicle in front of you in case of emergency stops.
Snow- Snow can create slick roads like rain, but with the colder conditions, roads can freeze over, causing seriously hazardous driving conditions. Typically snow plows and salt trucks help lessen the dangers of snow and ice on the roads.
Wind- High winds can make driving extremely difficult to keep your vehicle steady on the road. Flying debris as a result of high winds can damage your car.
If your accident was not caused by another driver or weather conditions, then investigations can prove that the cause of the accident was a defective part. Manufacturing companies, distributors, and others who have allowed defective or faulty parts to hit the market can be held liable for your accident as long as the product was being used as intended when your accident occurred. Common defective parts that have caused automotive wrecks include but are not limited to:
Brakes- Signs that your brakes could be defective can include squealing while braking, warped calipers, your car pulling to one side or the other when braking, and leaking fluid. Defective brakes cannot properly stop your car and cause an accident.
Airbags- Defective airbags can deploy when they're not supposed to, or not deploy at all in an accident. This defect is caused by a faulty sensor or a problem with the deploying computer.
Tires- The most common tire defects include but are not limited to tread separation, improper puncture repair, and other manufacturing defects. These defects can cause a normal-seeming tire to blow while driving down the road.
If you or your loved one were seriously hurt in a car wreck in Connecticut that wasn't your fault, you're going to need the help of an experienced car crash lawyer. Our dedicated team at The Law Office of Michael L. Chambers, Jr. firmly believes in holding those who are responsible for your injuries accountable for their actions and will fight by your side to ensure that you receive the maximum compensation available that you deserve. Call us today to ask any questions you may have about your situation, or you can schedule a free consultation on our website at your earliest convenience.
Car Insurance Requirements In Connecticut
Every state has its own laws and requirements when it comes to car insurance. In the state of Connecticut, it is required for drivers to maintain liability insurance and mandatory uninsured and underinsured motorist coverage. Liability insurance pays for any damages done only if you are found at-fault for an accident. Uninsured and underinsured motorist coverage protects you if the at-fault driver doesn't have any insurance or if their liability limits are too low to cover total costs. The minimum requirements for liability insurance are:
$25,000 property damage per accident
$50,000 bodily injury per accident
$25,000 bodily injury per person
Minimums for uninsured and underinsured motorist coverage are the same for bodily injury per person and per accident. If a driver is leasing their vehicle, then the leasing company could require them to also carry physical damage coverage to protect their stake in the vehicle.
Even though Connecticut only requires liability and uninsured and underinsured motorist coverage, there are other optional coverages that drivers can carry in order to better protect themselves. These optional coverages include:
Comprehensive- Not to be confused with collision coverage, comprehensive insurance covers damages to a vehicle that has not collided with another vehicle or fixed object. Examples of damages covered by comprehensive insurance can include collisions with large animals such as deer, if a vehicle catches on fire, or if the vehicle is damaged during a natural disaster.
Collision- Unlike comprehensive coverage, collision insurance does cover a vehicle that has collided with another vehicle or a fixed object. This type of coverage can help with the repairs of the vehicle.
Loan/lease coverage- Also known as Guaranteed Asset Protection (GAP) coverage, this type of coverage is meant to be used along with comprehensive and collision coverage and is helpful to drivers who are leasing their vehicle. GAP coverage will pay the difference in the actual cash value of their vehicle without depletion and however much they still owe on the loan.
Medical payments- This type of coverage is typically provided regardless of who is at fault. This covers you or any passenger you may have in your car to help with medical bills or funeral expenses. Amounts between $5,000 and $10,000 can be covered.
Rental car reimbursement- If a driver's car is completely totaled and unable to be driven after an accident, this type of coverage can help cover the cost of a rental, up to their policy's limit.
Roadside assistance- This type of coverage is intended to aid drivers if they are ever broken down on the road. Specifics for the extent of services roadside assistance depends on the insurance company, but most companies help with battery jumps, fixing flat tires, and towing.
If you or a loved one were involved in an automobile crash in Connecticut that wasn't your fault, it's important to know what kind of insurance the other driver carries. With the help of a committed Connecticut car wreck lawyer from The Law Office of Michael L. Chambers, Jr., you can focus on recovering from your injuries while we deal with the insurance company to help you get the compensation that you deserve. Call us today for a free, no-obligation, and completely confidential consultation to answer any questions you have about your case.
What Kind Of Damages Can I Recover In A Car Accident Claim?
In any personal injury case, there are three types of damages that can be recovered. Economic damages can be recovered to replace monetary losses suffered from an accident. Economic damages can help cover medical bills, lost income, and the cost to repair or replace your vehicle. Non-economic damages, such as pain and suffering, injuries, or even death, place a monetary value on nonfinancial losses and suffering. Punitive damages are meant to punish a defendant for their actions and to reform the defendant or deter them and others from doing similar actions.
If you or a loved one were seriously injured in an accident that wasn't your fault and you think negligence is the cause, then call The Law Office of Michael L. Chambers, Jr. today. Our aggressive team of auto wreck lawyers is always happy to answer any questions you may have about your case and keep the lines of communication open throughout the process of your case. Contact us on our website to schedule a free consultation at your earliest convenience, or call to speak with one of our attorneys today.
What Is The Difference Between A Trial And A Settlement?
If you or a loved one were injured in a catastrophic car accident, you're going to need the help of a committed Connecticut car wreck attorney to ensure that you receive the maximum compensation that you deserve, whether it be in the form of a settlement or in court. Normally, a settlement means that your case has been settled out of court with an amount agreed on by the insurance company and your attorney. If an ideal settlement cannot be agreed upon outside of court, then your case will be taken to court, which is the last thing that any insurance company wants to do. Remember that not all insurance companies are there to help you, and can try to get you to settle for much less than what your attorney calculated for your total damages without the defendant admitting fault. A structured settlement is paid in smaller spaced-out payments instead of one lump sum.
Calling A Car Accident Attorney In Connecticut
Were you or a loved one seriously injured in a car accident? The Law Office of Michael L. Chambers, Jr. is here to help. We are always ready to answer any questions you may have about your situation and offer legal advice. With several years of combined experience, you can count on us to stand by your side to fight for your rights and keep your best interest in mind. You can call us today at (860)-231-9535 for your free, confidential, and no-obligation consultation, or you can visit mchamberslaw.com to schedule your consultation at your earliest convenience.
Learning About You and Your Case
Our process starts with our free consultation. During the consultation, we'll confidentially discuss your case going over the details of your accident and your injuries. We'll walk through our own series of questions and go through any questions you're likely to have as well.
After that, we'll be able to advise you on the best course of action to take in your case and describe the types of compensation that may be available to you. Any fees involved with moving forward will be discussed as some cases can work on a contingency fee basis, meaning you'll pay nothing until we secure a successful resolution.

Filing Your Personal Injury Lawsuit Complaint
The next step would be for us to file a personal injury lawsuit complaint on your behalf. The party you're suing will be listed as the defendant on the complaint and you will be listed as the plaintiff.
The complaint will contain the details of the accident and your injuries, as well as the legal action we're taking against the defendant and the compensation we'll be seeking for you. The defendant will be required to give a response to the complaint.

After the defendant responds to our complaint, we'll enter the discovery process which is a formal evidence-exchanging process. We'll send a list of questions to the defendant and potentially request documentation from them as well.
Both parties may also take depositions or sworn statements and in some cases, we'll consult with accident reconstruction or medical experts. These experts can provide reports and even testify on your behalf if needed.

Pre-Trial Motions and Hearings
Lawyers typically use pretrial motions to get the other side to provide evidence but sometimes they also file motions aimed at resolving a case before it goes to trial.
The defendant may file a motion to get the case dismissed due to lack of evidence but we may file a motion for immediate relief based on a set of undisputed facts.

In most cases, both sides usually try to negotiate a settlement to avoid going to trial. In a settlement, the defendant agrees to pay compensation and we would agree to release the defendant from liability.
The negotiation process starts with us making a demand for compensation. The defendant responds with an offer. The offer may be further negotiated until an agreement is settled upon.

If we cannot come to an agreement, the case will go to trial. Trials usually have two stages. First, the jury decides if the defendant is liable. If so, the jury determines the amount of damages.
Most personal injury cases are resolved through settlements. However, if a case goes to trial, our law firm has 15+ years of experience in the courtroom and we're ready to fight for you.

Collecting Your Judgement or Settlement
After we reach a settlement with the defendant or the court rules in our favor, we'll go through the process of collecting and distributing the funds owed to you.

Post-Trial Motions and Appeals
After the trial is over, the defendant may file a post-trial motion or appeal to fight the judgement or reduce the amount of damages that the jury has awarded to you.
While a case is on appeal, settlement negotiations may actually resume in an effort to bring timely closure to the case.
The Law Firm that Speaks Your Language
The Law Office of Michael L. Chambers, Jr. is dedicated to and investing in the Hartford community. We are now located on 2 Congress Street, right in the heart of Hartford and we speak both English and Spanish fluently. To make things easier for you, we provide all of our clients with a secured tablet to ensure safe and paperless communication.
You Deserve the Best Legal Representation
In most cases involving monetary compensation, you do not have to give us a penny unless and until we help you win your case. You have nothing to lose and everything to gain by calling us for advice or more information.

We're Experts in Personal Injury, Real Estate Law and Criminal Defense
Our diverse legal team has years of experience working both in and out of Hartford, New Britain, Enfield, Manchester, Rockville, and New Haven courtrooms with clients of all backgrounds, ethnicities and ages. We focus on personal injury, real estate law and criminal defense, but we have handled cases of all types. We're happy to discuss your case with you to see if we're a fit.