Hartford's Most Dedicated Personal Injury Lawyers
Successfully Resolving Personal Injury Cases in the Greater Hartford Community for 15+ Years
No matter your injury or whether it occured in a public or private place, we'll defend your rights and seek the compensation you deserve.
How Our Law Firm Handles Personal Injury Cases
Under the legal definition of personal injury, a personal injury occurs when a person's body, mind, or emotions are injured as a result of the negligence, carelessness, or wrongful conduct of another person.
The legal definition of personal injury applies to a variety of situations and circumstances, so we urge you to reach out if you aren't sure whether your case qualifies.
We're ready to handle your personal injury case including but not limited to the following case categories: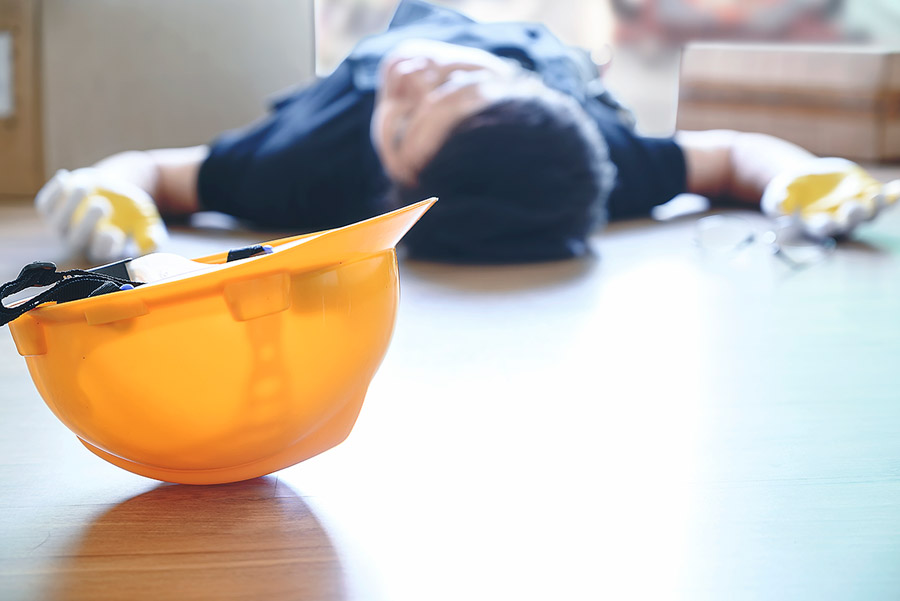 Car Accident
Car accident liability claims are based on the other driver's fault. If their negligence caused the accident, they're liable for your damages. If the accident was your fault, you can only file a claim with your own insurance company.
Motorcycle Accident
Whether you suffered personal injuries in an accident while riding your motorcycle or were one of the lucky few who walk away with only damages to your bike, there are many factors contributing to when and if a claim for damages is settled, but almost 97 percent of them end with a negotiated settlement.
Pedestrian Accident
In the aftermath of a pedestrian accident, it is always in your best interests to seek professional legal help to determine all of the parties responsible for your injuries. With the help of an experienced personal injury attorney, you may be able to obtain full compensation for your injuries.
Truck Accident
An injury case involving an accident with a semi-truck or big rig will present some unique issues. Semi-truck operators must follow a number of federal and state regulations and are required to carry insurance with higher limits than standard vehicle drivers. Additionally, parties other than the semi-truck driver may share financial responsibility. For these reasons, a person injured (the plaintiff) by an at-fault semi-truck driver (the defendant) has a better chance of reaching an injury settlement that matches his or her damages than a plaintiff in a "standard" car accident.
Wrongful Death
Because wrongful death is a type of personal injury, you will have to prove that the other person or entity failed to use the reasonable care that an average person would use under the same circumstances. You or a lawyer must prove that this person's negligence resulted in the death of your loved one.
Brain Injury / TBI
Traumatic Brain Injury (TBI) is a serious, debilitating, and deadly injury resulting from trauma to the head. Often resulting from trips, slips, falls, automobile, motorcycle, and trucking accidents, TBIs are not always easy to identify. A diagnosis of MTBI is considered valid when one or more of the following conditions occur after an injury to the brain: Disorientation or confusion, amnesia near the time of injury, neurological or neuropsychological problems, a score of 13 or higher on the Glasgow Coma Scale (GCS).
Medical Malpractice
A medical malpractice liability claim refers to a form of personal injury that allows you to pursue a health care professional for injuries they caused you to suffer due to medical neglect or error. In a medical malpractice claim, your lawyer must prove that your physician or other health care provider did not meet the expected standard of care during your treatment.
Learning About You and Your Case
Our process starts with our free consultation. During the consultation, we'll confidentially discuss your case going over the details of your accident and your injuries. We'll walk through our own series of questions and go through any questions you're likely to have as well.
After that, we'll be able to advise you on the best course of action to take in your case and describe the types of compensation that may be available to you. Any fees involved with moving forward will be discussed as some cases can work on a contingency fee basis, meaning you'll pay nothing until we secure a successful resolution.

Filing Your Personal Injury Lawsuit Complaint
The next step would be for us to file a personal injury lawsuit complaint on your behalf. The party you're suing will be listed as the defendant on the complaint and you will be listed as the plaintiff.
The complaint will contain the details of the accident and your injuries, as well as the legal action we're taking against the defendant and the compensation we'll be seeking for you. The defendant will be required to give a response to the complaint.

After the defendant responds to our complaint, we'll enter the discovery process which is a formal evidence-exchanging process. We'll send a list of questions to the defendant and potentially request documentation from them as well.
Both parties may also take depositions or sworn statements and in some cases, we'll consult with accident reconstruction or medical experts. These experts can provide reports and even testify on your behalf if needed.

Pre-Trial Motions and Hearings
Lawyers typically use pretrial motions to get the other side to provide evidence but sometimes they also file motions aimed at resolving a case before it goes to trial.
The defendant may file a motion to get the case dismissed due to lack of evidence but we may file a motion for immediate relief based on a set of undisputed facts.

In most cases, both sides usually try to negotiate a settlement to avoid going to trial. In a settlement, the defendant agrees to pay compensation and we would agree to release the defendant from liability.
The negotiation process starts with us making a demand for compensation. The defendant responds with an offer. The offer may be further negotiated until an agreement is settled upon.

If we cannot come to an agreement, the case will go to trial. Trials usually have two stages. First, the jury decides if the defendant is liable. If so, the jury determines the amount of damages.
Most personal injury cases are resolved through settlements. However, if a case goes to trial, our law firm has 15+ years of experience in the courtroom and we're ready to fight for you.

Collecting Your Judgement or Settlement
After we reach a settlement with the defendant or the court rules in our favor, we'll go through the process of collecting and distributing the funds owed to you.

Post-Trial Motions and Appeals
After the trial is over, the defendant may file a post-trial motion or appeal to fight the judgement or reduce the amount of damages that the jury has awarded to you.
While a case is on appeal, settlement negotiations may actually resume in an effort to bring timely closure to the case.
The Law Firm that Speaks Your Language
The Law Office of Michael L. Chambers, Jr. is dedicated to and investing in the Hartford community. We are now located on 2 Congress Street, right in the heart of Hartford and we speak both English and Spanish fluently. To make things easier for you, we provide all of our clients with a secured tablet to ensure safe and paperless communication.
You Deserve the Best Legal Representation
In most cases involving monetary compensation, you do not have to give us a penny unless and until we help you win your case. You have nothing to lose and everything to gain by calling us for advice or more information.

We're Experts in Personal Injury, Real Estate Law and Criminal Defense
Our diverse legal team has years of experience working both in and out of Hartford, New Britain, Enfield, Manchester, Rockville, and New Haven courtrooms with clients of all backgrounds, ethnicities and ages. We focus on personal injury, real estate law and criminal defense, but we have handled cases of all types. We're happy to discuss your case with you to see if we're a fit.