Hartford's Most Dedicated Personal Injury Lawyers
Successfully Resolving Personal Injury Cases in the Greater Hartford Community for 15+ Years
No matter your injury or whether it occured in a public or private place, we'll defend your rights and seek the compensation you deserve.
How Our Law Firm Handles Personal Injury Cases
Under the legal definition of personal injury, a personal injury occurs when a person's body, mind, or emotions are injured as a result of the negligence, carelessness, or wrongful conduct of another person.
The legal definition of personal injury applies to a variety of situations and circumstances, so we urge you to reach out if you aren't sure whether your case qualifies.
We're ready to handle your personal injury case including but not limited to the following case categories: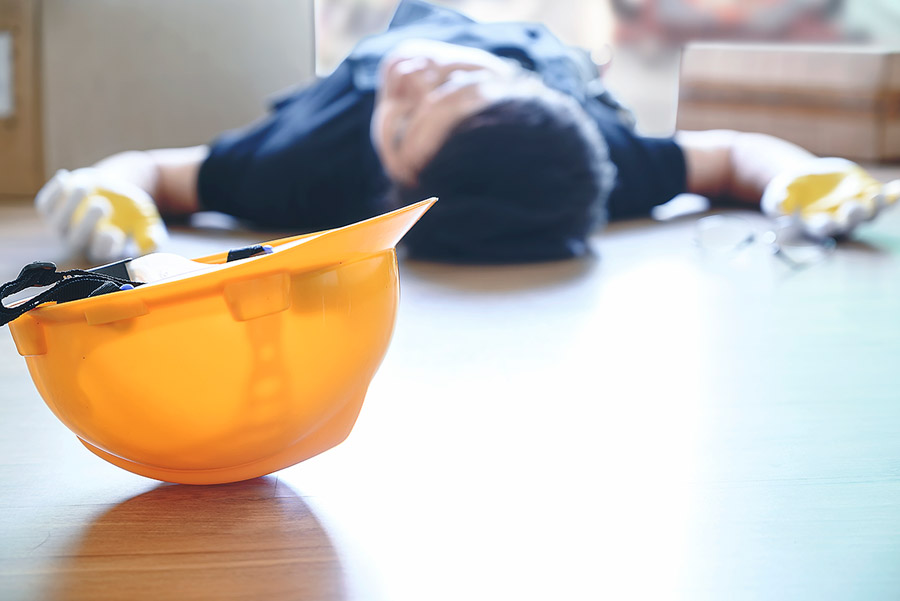 Car Accident
Car accident liability claims are based on the other driver's fault. If their negligence caused the accident, they're liable for your damages. If the accident was your fault, you can only file a claim with your own insurance company. Read More
Motorcycle Accident
Whether you suffered personal injuries in an accident while riding your motorcycle or were one of the lucky few who walk away with only damages to your bike, there are many factors contributing to when and if a claim for damages is settled, but almost 97 percent of them end with a negotiated settlement. Read More
Pedestrian Accident
In the aftermath of a pedestrian accident, it is always in your best interests to seek professional legal help to determine all of the parties responsible for your injuries. With the help of an experienced personal injury attorney, you may be able to obtain full compensation for your injuries. Read More
Truck Accident
An injury case involving an accident with a semi-truck or big rig will present some unique issues. Semi-truck operators must follow a number of federal and state regulations and are required to carry insurance with higher limits than standard vehicle drivers. Additionally, parties other than the semi-truck driver may share financial responsibility. For these reasons, a person injured (the plaintiff) by an at-fault semi-truck driver (the defendant) has a better chance of reaching an injury settlement that matches his or her damages than a plaintiff in a "standard" car accident. Read More
Wrongful Death
Because wrongful death is a type of personal injury, you will have to prove that the other person or entity failed to use the reasonable care that an average person would use under the same circumstances. You or a lawyer must prove that this person's negligence resulted in the death of your loved one. Read More
Wrongful Death
Because wrongful death is a type of personal injury, you will have to prove that the other person or entity failed to use the reasonable care that an average person would use under the same circumstances. You or a lawyer must prove that this person's negligence resulted in the death of your loved one.
Brain Injury / TBI
Traumatic Brain Injury (TBI) is a serious, debilitating, and deadly injury resulting from trauma to the head. Often resulting from trips, slips, falls, automobile, motorcycle, and trucking accidents, TBIs are not always easy to identify. A diagnosis of MTBI is considered valid when one or more of the following conditions occur after an injury to the brain: Disorientation or confusion, amnesia near the time of injury, neurological or neuropsychological problems, a score of 13 or higher on the Glasgow Coma Scale (GCS).  Read More
Hartford, Connecticut Personal Injury Attorney
Have you or a loved one sustained injuries in an accident in Connecticut? If so, contact The Law Office of Michael L. Chambers, Jr. for reliable legal aid.
Personal injury is a legal term that applies to many different types of injuries. If you are injured in an accident that was caused by the careless or neglectful actions of another, a personal injury attorney is who you should consult with. No matter the details surrounding the event, loved ones who have passed or left with debilitating injuries, are always hard to cope with.
However, when the situation resulted from the negligence of others and could have easily been prevented, it becomes even more devastating for victims and their families. Our dedicated team of personal injury attorneys at The Law Office of Michael L. Chambers, Jr. will fight for your rights and best interest as a victim and will ensure that you get the maximum compensation available to recover from your injuries and losses.
Determining if your injury has the standing to be a personal injury claim
Personal injury doesn't always mean a person was in a car accident, which is a very common misconception. Personal injuries can be caused by several types of accidents, including but not limited to:
Slip and falls
Premises liability
Dog bites
Workplace accidents
While there are many types of personal injury cases, it may be hard to know if your case falls under that particular heading. The grounds for determining a personal injury claim include:
Negligence- This means failing to take proper care in doing something. Every person should act as cautiously as a mild-mannered, everyday, balanced person in a similar situation would.
Intentional Behavior- When a person conspires to intentionally harm another. Assault, false imprisonment, fraud, battery, or trespassing can be a few different types of Intentional Behavior.
Strict Liability- When the actions of one resulted in the harm of another. Fumigating, manufacturing explosives, and more fall under this category.
If you or a loved one were seriously injured in an accident that could have been avoided and you feel that you could have a personal injury case, contact The Law Office of Michael L. Chambers, Jr. today. Our team of personal injury attorneys is always happy to answer any questions you may have about your case, offer legal advice, and help you get your personal injury claim started as soon as possible. Call us for your free consultation, or you can schedule your consultation on our website whenever you have the chance.
Proving Negligence in a Connecticut  Personal Injury Case
Fault must be proven by the evidence the plaintiff provides to the courts through their lawyer. Duty of care, causation, and breach of duty are the three parts that make up the concept of negligence. Using an example of a grocery store, these can be defined as:
Duty Of Care- To not harm another person or place them in harm's way. Every person has a duty of care to all others. If, for example, there is a spill in an aisle of a grocery store, it is the owner's duty of care to make sure it is cleaned. Also, it's their responsibility to make sure any fall hazards or dangerous circumstances are addressed. This can be complicated, however, as the term "reasonable" is open to interpretation.
Breach Of Duty- After the store owner is proven to have a duty of care, the courts need to determine if they breached that duty. It would then be considered negligence if they breached the duty of care, like failing to fix a broken handrail after a lengthy period of time. The store owner had allowed a dangerous situation to commence or even become worse. What is considered reasonable varies by circumstance.
Causation- If the store owner knew about the spill and failed to address the situation causing you to slip and fall, resulting in injury, you must show proof of this. Proving causation can be fairly simple, but it may become complicated very quickly. The store owner can admit to negligence for not addressing the problem, but that doesn't necessarily prove causation. They could simply argue that your fall wasn't caused by the spill, because you were distracted by something other than your surroundings. They could also argue that the fall was caused by the spill, but that you were already injured at the time.
If the negligence and carelessness of someone else caused you or a loved one to suffer a serious injury, contact The Law Office of Michael L.Chambers, Jr. Law as soon as possible for a free, no-obligation, and confidential consultation. We will prioritize your needs and focus on your claim as much as possible. We offer assistance to get your claim started while staying available to answer any and all questions you may have. Our goal is always to get the maximum compensation available to you. Our team is very reliable and dedicated, as well as being deeply compassionate, and ready to help you.
Claims that can be made in a personal injury case
Personal injury cases can have many different claims to be compensated for. These damages can be small and inconsequential while others can have a devastating impact. The responsible party, whether it be a private source or a major insurance company, will be held accountable for their actions. They will fight to deny you the compensation you deserve. They're not in the business of losing money. The damages you could claim in you case varies, but the list could include:
Emotional Distress– Fear, anxiety, and PTSD are some of the psychological issues that can be developed after an injury. These can also be combined with a pain and suffering claim.
Lost income– When it comes to our income, every little bit helps. If you are injured, it could take away from that sense of security. To take time off work to recover from an accident or future doctor appointments can make a significant dent in that. An economic expert can assist in evaluating your situation and calculate just how much of an impact this has made on your life, including any promotional advancements you may have made in the future but are now unable due to your injury
Medical Expenses– Rehabilitation stays, surgeries, medications, physical therapy, and more that has to do with your injury can be included. Any injury that can be tied to the careless acts or negligence of another can be included in your claim.
Future Medical Expenses– Injuries can vary in severity, the worst needing the longest to recover from. Where a laceration or contusion takes a few days to a week or so, a broken arm can take 6 weeks or more to fully heal. Injuries that need surgeries to repair could take even longer. The estimated cost of all predicted future appointments to fully heal the injury in question can be included in your claim.
Loss of relationship– No amount of money can replace a tender touch or a warm embrace, but if your injury has taken away the ability to keep your relationships at the same level they were before your accident, you could claim compensation for it. Loss of consortium, when a spouse has a lack of sexual ability, is a level of this. A child, parent, or spouse should never have to lose out on love because of someone else's careless actions.
Pain and suffering– Extreme anxiety to highly stressful situations, any pain or discomfort due to the accident, or the depression of losing a limb could all be examples of what can be claimed
Damages to property– Objects can be damaged in an accident too. A mailbox on the side of the street that a drunk driver sped down, a house at a bend in the road in the middle of a snowstorm, a parked car swiped by a negligent driver are all ways you could claim property damage.
Punitive Damages- you and your case may be what saves another person from the same or worse pain. Punitive damages are used to curb the dangerous behavior.
Wrongful Death- Every life is special, and for one to be cut short due to someone's negligent or careless behavior, it's devastating. No monetary value can replace the hole left in your heart after someone so close to you is ripped away, but compensation may be obtained to help with the transition.
If the cause of the injuries you or a loved one sustained in an accident was caused by the careless or reckless behavior of another, contact The Law Office of Michael L.Chambers, Jr. today. Recovering from any injury can be stressful and our dedicated and compassionate team of highly qualified lawyers will take the time to help gather all the available evidence to support your claim and answer all your questions. Contact us for your free, no-obligation, and confidential consultation to discuss your situation and to determine if you have a case.
The Time Limit on Personal Care Claims in Connecticut
Personal injury cases are very time-sensitive, so the faster you file the better the outcome. In Connecticut, the general statute of limitations is two years. No case can be filed in more than 3 years from the original accident date. The cases included under this statute include, but are not limited to:
Motorcycle Accidents
Truck accidents
Auto Accidents
Personal Injuries
Nursing Home Abuse
Medical Malpractice
However, as with most things, there can be exceptions. These exceptions can include:
Rule of Discovery is when a family may not be able to immediately notice the direct cause of an injury. For example, if a patient were to undergo surgery, and a tool was left inside their body, or a misdiagnosis can be very hard, if not impossible, to spot. When the rule of discovery is applicable, it begins on the date when the injury occurred to when they discovered the issue. This rule does not apply to every case and it doesn't cancel out the statute of limitations completely.
Statute of Repose means that there is still a three year cut off for all personal injury lawsuits, no matter when that injury was found. This is an absolute time clock and, unfortunately, cannot be undone or extended. If an injury is discovered two years after the initial date, the victim still has only one year to file the claim.
Process For Filing A Claim In Connecticut
Getting your claim started can be confusing and frustrating. There is a process for filing a personal injury claim. The steps in which your claim can go through includes:
Filing the claim and notifying all involved parties.
The back and forth negotiations for reasonable compensation
Filing the suit with the court if these negotiations aren't successful.
Proving to the courts that you deserve the compensation you demand. This process can take time since the opposition isn't always willing to pay.
In cases where insurance companies aren't willing to offer an acceptable amount, pursuing alternate resolutions to the case may be an option.
If you or a loved one were injured in an accident that wasn't your fault, don't hesitate to contact The Law Office of Michael L.Chambers, Jr. today for your free, no-obligation, and confidential consultation. Our experienced team of personal injury attorneys is here to answer any questions you may have about your situation and help you get your personal injury claim started right away.
Calling A Personal Injury Attorney In Connecticut
Were you or a loved one seriously injured in an accident in Connecticut that wasn't your fault, and you feel that you could prove negligence? The Law Office of Michael L. Chambers, Jr. is here to help. We are always ready to answer any questions you may have about your situation and offer legal advice. With years of combined experience, you can count on us to stand by your side to fight for your rights and keep your best interest in mind. And with no cost to you, until we win your case, you can't go wrong. You can call us today at (860)-231-9535 for your free, confidential, and no-obligation consultation, or you can visit our website at mchamberslaw.com to schedule your consultation at your earliest convenience.
Learning About You and Your Case
Our process starts with our free consultation. During the consultation, we'll confidentially discuss your case going over the details of your accident and your injuries. We'll walk through our own series of questions and go through any questions you're likely to have as well.
After that, we'll be able to advise you on the best course of action to take in your case and describe the types of compensation that may be available to you. Any fees involved with moving forward will be discussed as some cases can work on a contingency fee basis, meaning you'll pay nothing until we secure a successful resolution.

Filing Your Personal Injury Lawsuit Complaint
The next step would be for us to file a personal injury lawsuit complaint on your behalf. The party you're suing will be listed as the defendant on the complaint and you will be listed as the plaintiff.
The complaint will contain the details of the accident and your injuries, as well as the legal action we're taking against the defendant and the compensation we'll be seeking for you. The defendant will be required to give a response to the complaint.

After the defendant responds to our complaint, we'll enter the discovery process which is a formal evidence-exchanging process. We'll send a list of questions to the defendant and potentially request documentation from them as well.
Both parties may also take depositions or sworn statements and in some cases, we'll consult with accident reconstruction or medical experts. These experts can provide reports and even testify on your behalf if needed.

Pre-Trial Motions and Hearings
Lawyers typically use pretrial motions to get the other side to provide evidence but sometimes they also file motions aimed at resolving a case before it goes to trial.
The defendant may file a motion to get the case dismissed due to lack of evidence but we may file a motion for immediate relief based on a set of undisputed facts.

In most cases, both sides usually try to negotiate a settlement to avoid going to trial. In a settlement, the defendant agrees to pay compensation and we would agree to release the defendant from liability.
The negotiation process starts with us making a demand for compensation. The defendant responds with an offer. The offer may be further negotiated until an agreement is settled upon.

If we cannot come to an agreement, the case will go to trial. Trials usually have two stages. First, the jury decides if the defendant is liable. If so, the jury determines the amount of damages.
Most personal injury cases are resolved through settlements. However, if a case goes to trial, our law firm has 15+ years of experience in the courtroom and we're ready to fight for you.

Collecting Your Judgement or Settlement
After we reach a settlement with the defendant or the court rules in our favor, we'll go through the process of collecting and distributing the funds owed to you.

Post-Trial Motions and Appeals
After the trial is over, the defendant may file a post-trial motion or appeal to fight the judgement or reduce the amount of damages that the jury has awarded to you.
While a case is on appeal, settlement negotiations may actually resume in an effort to bring timely closure to the case.
The Law Firm that Speaks Your Language
The Law Office of Michael L. Chambers, Jr. is dedicated to and investing in the Hartford community. We are now located on 2 Congress Street, right in the heart of Hartford and we speak both English and Spanish fluently. To make things easier for you, we provide all of our clients with a secured tablet to ensure safe and paperless communication.
You Deserve the Best Legal Representation
In most cases involving monetary compensation, you do not have to give us a penny unless and until we help you win your case. You have nothing to lose and everything to gain by calling us for advice or more information.

We're Experts in Personal Injury, Real Estate Law and Criminal Defense
Our diverse legal team has years of experience working both in and out of Hartford, New Britain, Enfield, Manchester, Rockville, and New Haven courtrooms with clients of all backgrounds, ethnicities and ages. We focus on personal injury, real estate law and criminal defense, but we have handled cases of all types. We're happy to discuss your case with you to see if we're a fit.