Hartford Bicycle Accident Attorney
Representing Families in Hartford
Have your Bicycle has been involved in an injury accident?
Contact The Law Office of Michael L. Chambers, Jr. today for help.
Hartford Bicycle Accident Attorney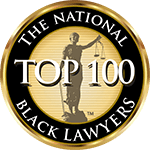 If a driver hit you when you were out on your bicycle, and you suffered injuries, you may recover compensation for your medical costs, pain, suffering, and lost earnings stemming from your accident. Recovering the full amount of what your injury will cost requires that you properly calculate then demand the accurate amount from the party that caused the accident.
A lack of legal training can make this difficult or even impossible, so always seek help from a Hartford bicycle accident attorney from the start of the process.
An experienced Hartford bicycle accident lawyer from Michael L. Chambers Jr., Attorney at Law, is here to answer any questions you might have and advise you of your legal rights following a bicycle accident. Read on to learn more about how to recover financially for your injuries and losses and how the right attorney can make the most of your case.
Hartford Can be Dangerous for Bicyclists
Reports indicate that pedestrian and bicyclist deaths are increasing in the Hartford area. The director of Capital Projects and Operations in Hartford noted that the roads in our city are designed for vehicles to move at higher speeds, which is the number one predictor of death in a traffic crash.
Fatal accidents occur on Main Street near Battles Street, as well as on the other side of the city at Franklin Avenue and Bliss Street. Wherever you might be in Hartford on your bicycle, pay attention to your surroundings, but you cannot prevent a driver from making errors and hitting you. If a driver was not paying attention and hit you, you can seek compensation for your injuries.
Drivers are Often Responsible for Bicycle Accidents and Injuries
In a recent year, 846 bicyclists died in traffic crashes in the United States. A leading cause of these accidents was motorists not following the rules of the road. When a driver causes an accident that injures someone due to a traffic violation, they should be liable for all the harm they cause, and this includes injuries to cyclists.
When a driver is negligent and hits your bicycle, you will usually seek your damages from their insurance company. This requires that you file a complete and accurate claim with sufficient supporting evidence of liability and your losses. This is difficult to accomplish at any time and especially difficult when trying to focus on recovering from your injuries. This is where our Hartford bicycle accident attorney can step in and handle every step of your claim.
The Insurance Company Works Against Injured Persons
When it comes time to collect compensation for your injuries, you will generally start with a claim against the insurance company of the person who hit you. The insurance company is a for-profit organization that maximizes profits like any other company. They do this by minimizing costs while maximizing revenue.
The number one way insurers minimize revenue is by reducing the amount they pay out on claims. They will deny whichever claims they can, and if they must approve a claim, they will offer as little as possible to injured claimants. It saves them money when a claimant accepts a quick offer of settlement that is far too low, and this happens often. Claimants then face responsibility for any losses the insurer should cover.
Your bicycle accident lawyer evens the playing field against the insurance company to ensure you receive the full amount you need. We apply the law, case precedent, and average settlement amounts for injuries like yours to negotiate for the highest possible compensation in your case.
Hartford Bicycle Accident FAQs
When should I contact an attorney after my bicycle accident?
The time to contact an attorney is as soon as possible after you receive emergency medical attention for your injuries. Your attorney will help you assemble the best case possible and handle every step of the process. You can focus on continuing your treatment while knowing someone is protecting your rights.
How much does a bicycle accident attorney cost?
If a bicycle accident attorney takes your case, they will do so on a contingency basis. This means that you pay nothing upfront and nothing out of pocket. Under a contingency agreement, your attorney only receives fees if they win your case, and their payment comes directly out of your settlement or award. You never have to come up with funds to pay your Hartford bicycle accident lawyer.
How does a bicycle attorney help my case?
Your attorney steps into your shoes and handles all communications and negotiations with the opposing party and their insurance company. You can focus on recovering from your injury while your attorney puts together the best possible claim on your behalf. Your attorney has a network of experts to accurately calculate your damages, so they know how much to fight for against the insurance company.
What if I already filed a claim and received a denial?
If you already filed a claim with an insurance company and the adjuster denied it, your bicycle accident attorney can handle the appeal for you. They can review the reasons for the denial and, when possible, assemble the evidence you need for the insurance company to admit liability and overturn the initial decision.
How do I start the process of recovering my damages?
If you suffered injuries in a bicycle accident, you might be out of work and in pain, trying to figure out how to proceed through recovery options. Reaching out to a Hartford bicycle accident attorney will jump-start the process and allow you to relax, knowing your case is in competent hands. Reach out for a free case evaluation with Michael L. Chambers Jr., Attorney at Law, today.
Connect with a Hartford Bicycle Accident Lawyer Today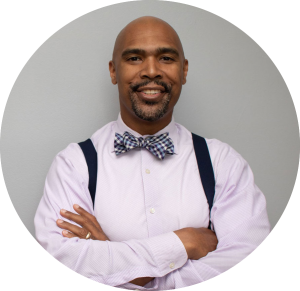 For a risk-free consultation about your rights and how a bicycle accident lawyer can help, reach out to the office of Michael L. Chambers Jr., Attorney at Law, today. Don't wait for
your free consultation
—call us today at
(860) 231-9535
. We are ready to evaluate your situation and advise whether you have an injury claim.
Office Location
2 Congress St #2C
Hartford, CT 06114
Office: 860-231-9535
Fax: 888-859-9496
michael@mchamberslaw.com
Client Testimonials
I Got into an accident and was wrongfully charged a dui. After going to court 5x, I got a lawyer (Michael). Great to work with and honest. Very reliable, he got my charge dismissed!

yazmarie rodriguez