Hartford Truck Accident Lawyer | FREE CONSULTATION
Successfully Resolving Personal Injury Cases in Connecticut for 15+ Years
If you or a loved one has been seriously injured in a truck accident, contact our truck accident law firm in Hartford TODAY!
Commercial truck collisions can be devastating and lead to injuries that alter the course of your life. Fortunately, you don't have to go through it alone.
Experienced Hartford truck accident lawyer Michael L. Chambers, Jr. and his team will advocate for your rights. Trucking companies and their insurers often have intimidating legal teams dedicated to making it difficult to get the compensation you deserve.
But with our help, you don't have to be afraid. We'll take on trucking companies and fight to hold them accountable so that you can take the time out to recover.
​Michael L. Chambers, Jr.: Hartford Truck Accident Lawyer
With over 15 years of experience behind us, we'll move mountains to ensure you don't feel like your case is just another in a pile on a desk.
Instead, we'll make you feel like you're the only case we're currently handling. We do this by putting the focus on your situation rather than what we get from handling your claim. You'll receive consistent updates from us and we'll remove all of the stress that goes with taking on insurance companies.
While we act as the robust support you need, you can focus on recovering from your injuries — to get started, get in touch with us and speak to a truck accident attorney in Hartford for a free consultation so we can start to guide you forward.
Meet Your Hartford Truck Accident Attorney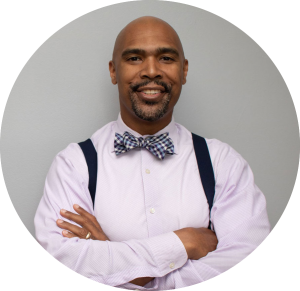 Dedicated to delivering top-tier legal services akin to those offered by larger firms, I prioritize forging personal connections with my clients.
Born the eldest son to Michael Sr. and Marjorie Chambers, who journeyed from Jamaica in pursuit of higher education, I cherish their 42 years of marriage as an added blessing. Having such a strong family upbringing means I'm passionate about ensuring that it's not just you that receives my support, but that your loved ones are taken care of, too.
My legal journey commenced at Quinnipiac School of Law, culminating in graduation in 2004. Successfully passing both the New York and Connecticut Bars, I am presently admitted to practice law in Connecticut.
While I specialized in Political Science with a focus on American Government at Trinity College in Hartford, CT, for the past two decades, I've dedicated myself to private practice—a decision that continues to be immensely fulfilling.
Serving my community remains a deeply rewarding commitment. Alongside my dedicated team of truck accident lawyers in Hartford, we embrace the daily challenge of providing our community with the highest standard of service.
How Our Hartford Truck Accidents Law Firm Can Help
If you are involved in a truck accident in Hartford, we'll strive to get you the compensation you're entitled to, which may include:
Vehicle repair cost or the value of your vehicle if it's totaled

Transportation expenses, such as rental cars or ridesharing while your vehicle is in the shop

Medical bills

Rehabilitation expenses

Loss of income 

Loss of future earnings

Pain and suffering
You don't have to know what caused the truck crash that resulted in your injuries. Our team will conduct an in-depth investigation into your accident, determine the cause, and identify who is liable for your damages.​
While you may think a truck accident is as clear as a car accident case, think again. Due to the sheer size of trucks, severe injuries are more common and the fallout tends to be larger, too.
There's also likely to be more liable parties involved, too, including the truck company as well as the driver, brokers, and shippers. And then you have to add in how regulated the commercial trucking industry is.
Despite this, there are key pieces of advice we can give before and during us taking on your battle:
Attend all medical appointments and follow expert advice

Stay off social media

Don't accept the first offer from the insurance company

Be careful with language used in comms with the insurance company
Get in touch with a truck accident lawyer in Hartford as soon as possible!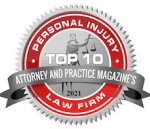 A Deadline to Be Aware Of
Connecticut's statute of limitations is the same on all accident claims: you must file within two years of the injury or when you learned about the injury (keeping in mind that some injuries don't present right away). This is why seeking the help from experienced truck accident attorneys in Hartford as soon as possible after the crash is pivotal.
Our team will protect your compensation rights, but keep in mind that time detracts from your case as memories fade, witnesses disappear, and evidence degrades, so don't wait too long to get in touch with us.
Getting Your Evidence Together
Getting together essential evidence ASAP after the incident is key to backing up your side and building a strong claim.
Key evidence you'll need includes:
Police documentation
Medical records
Eyewitness statements
Photo/video evidence (including surveillance and dashcam footage)
Your vehicle damage reports
Truck driver information:

employment records, toxicology report, working logs

Trucking company information:

such as investigation & dispatch records

Specific information relating to the truck:

data recorder information, freight/load manifests, maintenance logs
But we know that gathering all of this evidence seems like a lot after the accident and can be overwhelming, especially if you're recovering from serious injuries.
So, let us take the burden away from you — we'll gather all the necessary evidence on your behalf and do the hard work for you!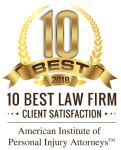 Our focus will be investigating the trucking company and its driver who caused the accident to establish whether they followed state and federal laws governing trucking companies, which include:
Proof that the trucking company hired

licensed truck drivers

or did not hire truck drivers who have a history of accidents

Records showing that the trucking company provided drivers with

mandatory rest periods

and GPS confirmation of whether the truck drivers took the rest they are required to take

Records showing that the trucking company did not overload tractor-trailer trucks or

improperly secure cargo

Maintenance records confirming whether the trucking company made necessary repairs
What Can I Expect to Pay?
While some Hartford truck accident lawyers will bill you monthly and send you unexpected invoices, you won't get that from us.
We solely operate on a contingency fee basis only, meaning that we'll only be recompensed when we win your case for you.
Doing it this way means you can rest assured that our focus is, and always will be, on you and your case.
Why Choose Us Over Other Hartford Truck Accident Attorneys?
With over 15 years of experience, you can count on us to build a compelling case for your financial recovery. Not only that but our team speaks fluent Spanish, allowing us to serve a broader client population.
Trucking companies have commercial insurers who utilize large legal teams to avoid accepting liability whenever possible. To fight back, you need the best truck accident lawyer in Hartford willing to take the fight to them to get the compensation you deserve.
We know you have plenty of attorneys to choose from, so let us tell you why you should choose us:
You are more than just a case to us.

We get to know our clients and their stories and fight for you like we would for family.

We understand the value of communication.

We have a communication system to ensure your questions are answered, and you're kept informed about every part of your case.  

We have a proven track record of taking on trucking companies

, and we aren't afraid to take your case to trial if that's what it takes to get the compensation you deserve. 

We work on a contingency fee basis

, meaning you pay nothing unless you win your case. After a serious injury, the last thing you need is concern over how to pay an attorney.
When you hire the Law Office of Michael L. Chambers, Jr., you get fierce advocates willing to stand by your side through whatever challenges come from your truck accident case. Our priority is to bring justice to Hartford residents. When you partner with us, we fight the legal battle, leaving you free to focus on recovering from your injuries, both physically and emotionally.
Here are just some of the kind words our clients have said about us:
Straightforward and honest
"I called Attorney Chambers' office as I needed information and clarification on an issue I was going through. Attorney Chambers called me back today (Sunday) which I didn't expect and he was very clear with my options. I appreciate him as a straightforward and honest attorney and I would recommend him to anyone needing service in his field of expertise."
Comfortable and confident
"Michael is awesome!!!! Made me feel like I've known him for years… made me feel comfortable and confident….. I recommend him, hands down"
Professionals and informative
"Mr. Chambers was very professional and very informative. He is someone I would highly recommend for your legal services and went above and beyond to get the best possible results for me. Just genuinely cares about his clients as individuals and this is important when one feels lost in the legal system. Very professional and available for questions through the process."
Services We Offer ​
While being an expert Hartford trucking accident lawyer, Michael and his team also has expertise in the areas below. Even if you don't feel your case slots into one of these situations, simply contact us so we can chat further.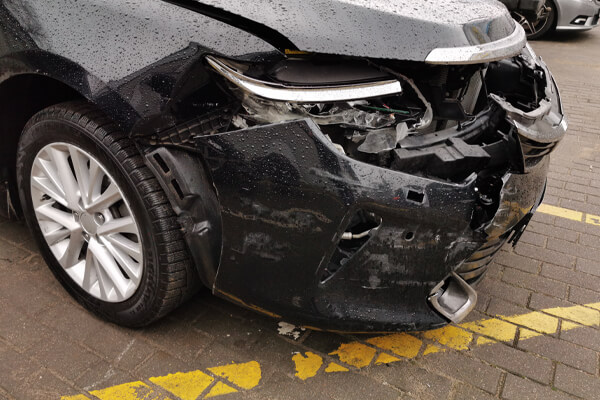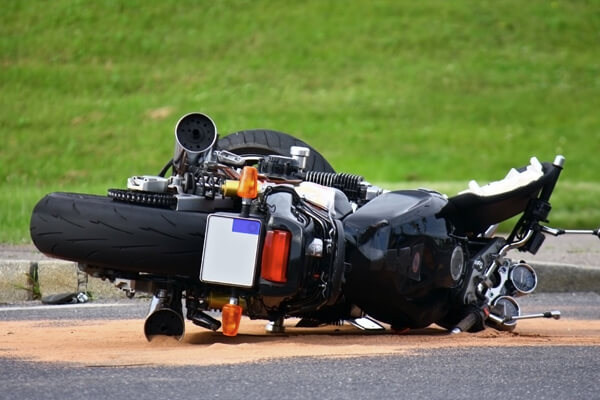 Motorcycle Accident
Connecticut has more than 85,000 registered motorcycles, and many more out-of-state visitors ride through the state during the year. Motorcyclists are always at risk of suffering severe injuries due to their relative lack of protection. Even a DOT-approved helmet cannot protect you from head trauma 100 percent of the time.
If a driver hits you on your motorcycle or you crash due to defective parts or dangerous roads, you should look into seeking compensation from the at-fault party.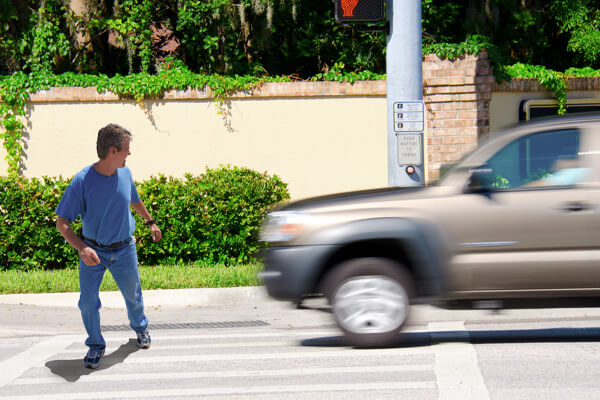 Pedestrian Accident
Hartford is a walking-friendly city, though anyone walking is at risk of a pedestrian accident and injuries. Distracted drivers are often responsible for these crashes, but other forms of negligence can also lead to severe injuries to pedestrians. Pedestrians often need emergency medical help and ongoing care for one or multiple traumatic injuries.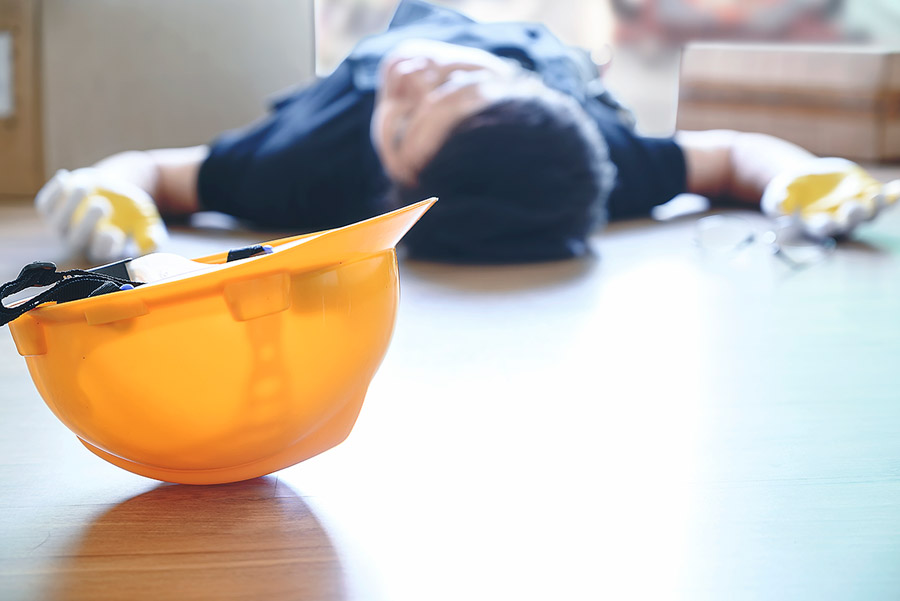 Personal Injuries
​No matter the injury or situation, whether it's from a car or truck accident to a medical malpractice or wrongful death, we have highly qualified attorneys that will compassionately fight for your rights and compensation.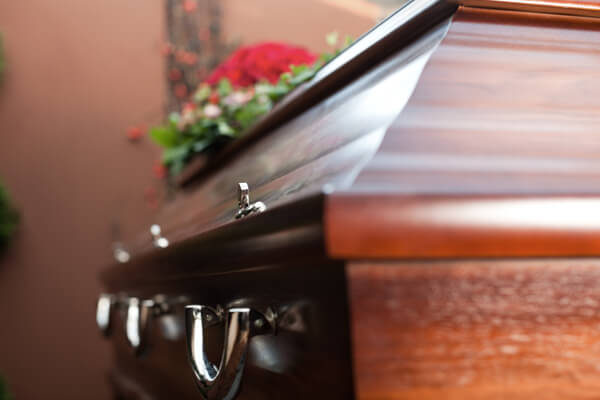 Wrongful Death
In the worst situations, an accident results in a tragic fatality, leaving close family members with financial and emotional losses. The law allows qualified individuals to file a claim for wrongful death to hold at-fault parties accountable for their losses and seek justice. Our firm assists grieving families with the legal process.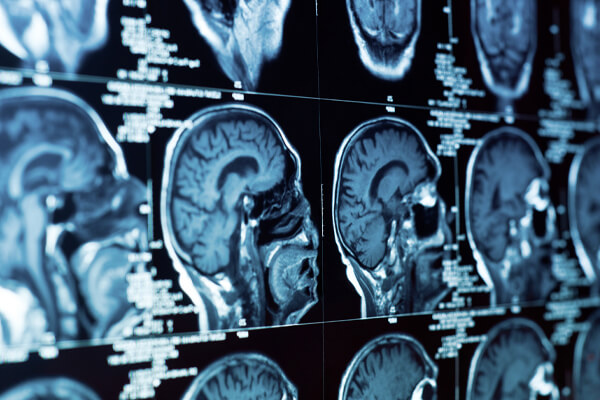 Brain Injury / TBI
Brain injuries are often catastrophic conditions that can leave you with permanent impairments. The effects of a brain injury can include medical expenses, lost income if you cannot work, rehabilitation costs, assistance at home, cognitive or physical disabilities, and much more. These complex injuries lead to complex claims, and you need sophisticated legal representation.
Medical Malpractice
Medical professionals have a strict standard of care for good reason, as we put our health and safety in their hands. If a doctor, nurse, pharmacist, or hospital falls below this standard of care, you can suffer serious and life-changing injuries. These can happen due to misdiagnosis, surgical errors, medication errors, birth trauma, and more. Holding medical professionals accountable is a difficult feat, and you need the right legal assistance.
Other Practice Areas
Personal injury also extends into the following situations:
Other Locations We Serve
As a Connecticut truck accident lawyer, Michael covers the following areas in the Constitution state:
Where Do Accidents Happen in Hartford?
Connecticut's traffic accident fatality rate rose by 22 percent in 2020, according to the National Highway Traffic Safety Administration (NHTSA) and National Safety Council (NSC). Many of these accidents involved large trucks.
One of the most rampant problems commuters face in Hartford today is treacherous roadways. Age, deterioration, and poorly designed roads are partially to blame. Unfortunately, large trucks also play a role in making Hartford roads and Connecticut highways dangerous. These accidents might happen on local city streets or the interstate and other nearby highways.
When it comes to trucking accidents, they frequently occur on Interstate 95. A report on "the most dangerous highways in America" called I-95 the most dangerous highway in the entire state. This interstate also ranked 19th for most dangerous highway in the U.S. Their data revealed that I-95 alone had 147 accidents and 164 fatalities in the previous decade.
Other hot spots for truck accidents in and around Hartford include:
Interstate 84

Route 44 at Market St. E & W Junction #1

Route 44 and Main Street

Interstate 84

Route 44

Farmington Avenue

Route 173

Trout Brook Drive

North Main Street

New Park Avenue

Park Road
While road designs and the flow of traffic can be to blame for many accidents, so can winter weather in Connecticut. Drivers need to be extra cautious and slow down when inclement road and weather conditions, such as rain, snow, fog, and ice warrant.
With the above in mind, these are some of the most common truck accidents:
semi truck accident

tractor trailer accident

big rig accident

commercial vehicle accident

18-wheeler truck accident
Causes of Large Truck Accidents
Countless factors can contribute to or cause an accident with a semi-truck. Sadly, many of them are factors the truck driver or trucking company could control if they would take more care. No matter the cause, a well-versed Hartford truck accident attorney can ensure the best outcome possible in your injury claim.
Fatigue/Drowsiness
Federal laws limit truck drivers as to the number of hours they must rest and how many hours they can drive before taking a break. These laws aim to help protect them and all motorists on the road. However, many truck drivers don't adhere to them. They are in a hurry and feel pressured to make their deliveries as soon as possible. The more time they rest or sleep, the less time they have to travel the miles they need to. Fatigued or drowsy truck drivers make the roads highly dangerous.
Impairment
Being a truck driver is stressful. Some truck drivers use alcohol or drugs to help them cope with this stress. Being under the influence of alcohol or drugs (even prescription drugs) is unlawful and increases the risk of causing an accident. Driving a big rig requires drivers to have clear and focused minds. They need to act in a split second to what is going on around them, and impairment leads to crashes, injuries, and liability.
Lack of Truck Maintenance and Inspections
Truck drivers and carriers are required to inspect their vehicles on a routine basis and to perform any necessary maintenance and repairs before taking them on the road. In their eyes, this is a deterrent to them making more money and quick deliveries. As such, maintenance and inspections can be skipped or put off. If a tire blowout occurs or a truck's brakes give out, this could lead to disaster.
Distraction
Truck driving can also be boring. To cure their boredom, some truckers will use cell phones or other devices to access social media, play games, or communicate with friends and family while they are behind the wheel. Driving a semi-truck is inherently mentally demanding. Drivers need to be prepared to think and act fast in a variety of situations. If they get distracted in any way, their reaction times increase, putting innocent motorists and their passengers at risk.
You don't have to know exactly why your truck accident happened. When you work with a skilled Hartford truck accident injury attorney from the Law Office of Michael L. Chambers, Jr., they will conduct an in-depth investigation into your accident. Determining what caused your accident will help them to pinpoint who is liable for your damages.
Speak to a Hartford Trucking Accident Attorney Today!
If you have suffered an injury in a truck accident, we are only a phone call away to get your legal process started and obtain full compensation for your injuries. Contact a commercial truck accident lawyer in Hartford online or at (860) 231-9535 to discuss your options.
Hartford Truck Accident FAQs
Is It Necessary to File a Truck Accident Lawsuit?
Whether to settle with the insurance company or take the case to court is ultimately your decision. What we try to do at the law firm of Michael L Chambers, Jr., Attorney at Law, is to reach a fair settlement for you as our client. However, there are certain cases where we feel very strongly, based on the facts, that our client is better off taking the case to trial.
We go over in detail why we think it is in your interest to take the case to trial, but, ultimately, you are the one who decides whether that is the direction we go in your case. If you decide to take the case to trial, we are happy to do so and will prepare to make the best possible case for you at trial to ensure success in obtaining the full compensation you deserve.
Am I Guaranteed Compensation for my Trucking Accident Injuries?
Whether you can obtain compensation for your truck accident injuries depends on who was at fault in causing the accident. If we determine that someone else is at fault, they should compensate you for your losses. This does not happen automatically, however, and you must go through the insurance claim process and possibly the lawsuit process to obtain the compensation you deserve.
How Much is My Truck Accident Case Worth?
This is almost always at the top of questions we get asked, but the answer is not that simple because every case is different; therefore, it will depend on each case. We can only provide a good estimate after conducting a thorough and complete analysis of all the relevant information and facts. Some of the other factors that will determine how much your case is worth include the severity of the injuries you suffered, your age, your profession or occupation, and whether you contributed to the accident.
Can I Sue and Win in a Lawsuit If I Was Partially Responsible for the Truck Accident?
Yes. If someone else contributed to the truck accident, then you may recover any compensation for your losses, and you should still file a claim.
What is the Difference Between an Auto Accident and a Truck Accident Case?
The biggest difference between an auto accident and a truck accident is the severity of the injuries sustained in a truck accident are usually severe simply because of the mismatch of size and weight between a truck and a regular car.
Another big difference between car accident injury claims and truck accident injury claims is in an accident involving a truck, you can hold several different parties liable for the accident besides the truck driver, and these often include the trucking company that employs the driver who caused the accident. Truck drivers must also follow regulations that come into play in establishing liability.
Is It Automatically the Truck Driver's Fault in a Truck Jackknife Crash?
It does not necessarily mean that if a truck jackknifes, then it must have been the truck driver's fault due to negligence or error. Rather, the totality of the circumstances and conditions around the accident time will have to be analyzed to determine whether, in fact, the truck driver was at fault and, if so, by how much.
Other parties can certainly be at fault for jackknife crashes or at least share in the fault. For example, if a trucking company failed to properly maintain a truck or a jackknife occurred due to an inherently defective coupling device, the trucking company or truck manufacturer might be the liable party.