Hartford Pedestrian Accident Attorneys
Successfully Resolving Personal Injury Cases in Connecticut for 15+ Years
No matter your injury or whether it occured in a public or private place, we'll defend your rights and seek the compensation you deserve. CONTACT us today. 
Hartford, Connecticut Pedestrian Accidents Lawyer
Have you been injured in a pedestrian accident? Contact The Law Office Of Michael L. Chambers, Jr. today.
 When a motor vehicle collides with a pedestrian on or near a roadway in Hartford, the pedestrian can suffer debilitating—and sometimes deadly—personal injuries. This is especially true if a vehicle knocks the pedestrian to the ground. Unlike the drivers and occupants of motor vehicles, pedestrians do not have an outer covering or shell that surrounds them at the time of their accident. They are directly exposed to their surrounding environments, not to mention the ground, if and when a motor vehicle knocks them over.
If you or a person you love has suffered an injury in a pedestrian accident that a negligent driver caused, you have legal options open to you. Hartford pedestrian accident lawyer Michael L. Chambers, Jr., can let you know what those options are and will work hard to help you recover the compensation that you deserve for your injuries. Please call today to discover more about how we could help you pursue a personal injury claim or lawsuit arising from your pedestrian accident.
Common Locations for Pedestrian Accidents in Hartford, CT
Pedestrian accidents that take place in the greater Hartford, CT, region can happen pretty much anywhere there are motor vehicles.
Some of the most common locations for Hartford pedestrian accidents include:
Sidewalks located near a busy road
Parking lots
Parking garages
Intersection crosswalks
If you have suffered an injury in a pedestrian accident that occurred in one of these locations—or somewhere else—Hartford pedestrian accident lawyer Michael L. Chambers, Jr., may be able to help. We can promptly investigate the circumstances that led up to your accident and can help you with recovering the compensation that you need.

Why Do Pedestrian Accidents Occur?
Pedestrian accidents most often occur when motor vehicle drivers are negligent in some way. Motor vehicle operators have a duty to drive their vehicles in a reasonably prudent, careful, and safe manner at all times. When they don't do this, serious accidents and injuries can result.
Some of the most common types of driver negligence that can lead to a pedestrian accident include:
Exceeding the speed limit, most especially near traffic intersections and in parking lots and parking garages
Failing to yield the right-of-way to pedestrians in designated areas, such as at traffic intersection crosswalks
Engaging in distracted driving by using a cellular or other electronic device at the inappropriate time
Operating a motor vehicle while under the influence of alcohol or drugs
Engaging in reckless or careless driving in an area where pedestrians tend to be present
If you have suffered an injury in a pedestrian accident that occurred because of a motor vehicle driver's negligence, Hartford pedestrian accident lawyer Michael L. Chambers, Jr. may be able to help. We can pursue a claim against the at-fault driver's insurance company on your behalf and pursue the damages that you require for your pedestrian injuries, pain, and suffering.

What To Do After A Pedestrian Accident 
One of the most common mistakes drivers make after an accident with a pedestrian is panic and drive off. Driving away from the scene of the incident will only turn an accident into a hit-and-run, and can lead to the driver's arrest. Here are some other things that the driver and the victim can do after the event of a pedestrian accident:

Contact Emergency Medical Services
When a pedestrian is struck by a vehicle, it is more than likely that the pedestrian is seriously injured. The driver of the vehicle or a witness needs to call emergency medical services right away so the pedestrian can get immediate medical attention.

Move The Vehicle Out Of The Street
As long as the driver of the vehicle stays close to the scene of the incident, the vehicle needs to be moved out of the street in order to avoid additional accidents.

Write Down Details
In the case that a driver does not stop after striking a pedestrian, it's extremely important for the victim to remember or write down as many details as possible. This can include the time and location of the incident, the license plate number of the vehicle that struck them, and how the incident occurred.

Contact The Police
 Oftentimes local authorities need to be involved with pedestrian accidents, especially when the driver refuses to stop. The police can file an incident report, and if there was suspicion that the driver could have been under the influence, they can also make an arrest.

Keep Records And Receipts
If the driver does stop, it's essential to make sure the victim obtains critical information such as the driver's name and insurance information. Keeping all medical records and documentation that relate to the incident are also extremely important. Once the victim is capable, they should ask the police for a copy of the accident report.

Contact An Attorney
One of the most important things a pedestrian accident victim needs to do is get in contact with a skilled attorney as soon as possible. An attorney can collect additional evidence such as traffic camera tapes or eyewitness testimonies to aid in the victim's claim.
If you or a loved one were seriously injured in a pedestrian accident In Connecticut and are in need of legal advice, contact The Law Office of Michael L. Chambers, Jr. Our aggressive team of Hartford pedestrian accident attorneys will not stop working on your behalf until we are satisfied that we have done everything in our power to ensure that you receive the maximum compensation that you deserve. Call us today for a free, no-obligation, and confidential consultation, or schedule your free consultation on our website at your earliest convenience.
Injuries Suffered in Pedestrian Accidents
Injuries that pedestrian accidents suffer can be extremely debilitating and might require hospitalization, follow-up doctor visits, surgeries and other procedures, and physical therapy. All of this medical treatment costs money, and the bills can pile up very quickly following a pedestrian accident.
Common injuries that victims of pedestrian accidents oftentimes suffer include:
Fractures and

broken bones

Muscular sprains and strains
Internal injuries and organ damage
Spinal cord injuries
Paralysis
If you or a person you care about has suffered one or more of these injuries in a pedestrian accident, a Hartford pedestrian accident lawyer can help you file the necessary insurance claim or personal injury lawsuit to get you the compensation that you need.
The Burden of Proof in Pedestrian Accident Cases
Individuals who suffered injuries in a pedestrian accident have a legal burden of proof in their cases. Specifically, they have to be able to demonstrate that a driver or other individual violated the duty of care, resulting in a pedestrian accident. The accident victim must also be able to demonstrate that as a direct and proximate result of the accident, he or she suffered one or more injuries and damages.
In some pedestrian accident cases, especially where a police officer issued the at-fault driver a citation, the insurance company might admit fault. In that instance, the accident victim only needs to prove that he or she suffered injuries and damages as a result of the collision.
Pedestrian accident victims are often eligible to recover various types of monetary compensation, which come in the form of damages. The law intends for those damages to compensate the pedestrian accident victim for everything that he or she went through following the accident. For starters, victims of pedestrian accidents could recover monetary compensation for all of their medical treatment bills and expenses.
This compensation should be available even if the accident victim had health insurance at the time of the collision. If the accident victim had to lose time from work, then he or she could recover lost wage compensation as part of a personal injury claim.
In addition, victims of pedestrian accidents might be eligible to receive compensation for mental distress, emotional anguish, loss of earning capacity, loss of life enjoyment, and loss of the ability to use a particular body part.
What Kind Of Damages Can Be Recovered In A Pedestrian Accident Claim in Hartford?
Pedestrian accidents can have devastating results. Serious injuries, having to miss work in order to recover, and stacking medical bills are added stressors that victims of pedestrian accidents don't deserve to face on their own. As with victims of any type of motor vehicle accident, individuals who are injured in a pedestrian accident have the right to demand compensation for their injuries and losses. Damages that a victim in a pedestrian accident can recover include but are not limited to: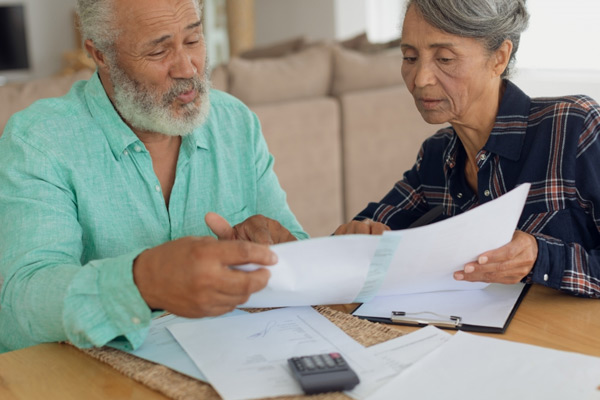 Medical Expenses
This includes past medical expenses that cover from the time of the accident up to the court date and future medical expenses that are calculated in order to cover future doctor appointments, physical therapy, and surgeries needed to further care for injuries.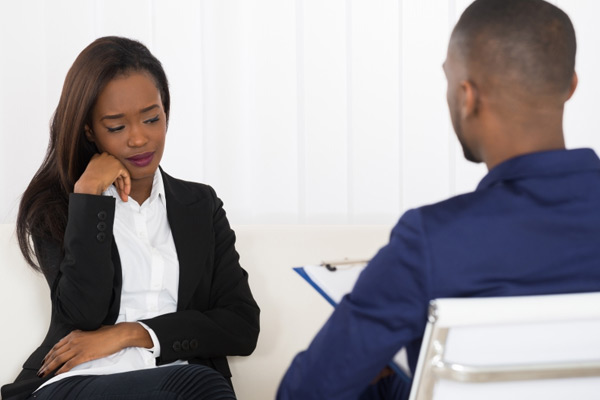 Lost Wages
A term used to refer to the amount of money a victim of a pedestrian accident would have earned through their employer had they not missed work to recover from their injuries. This also includes future wages if the victim has to leave work early for doctor appointments and physical therapy.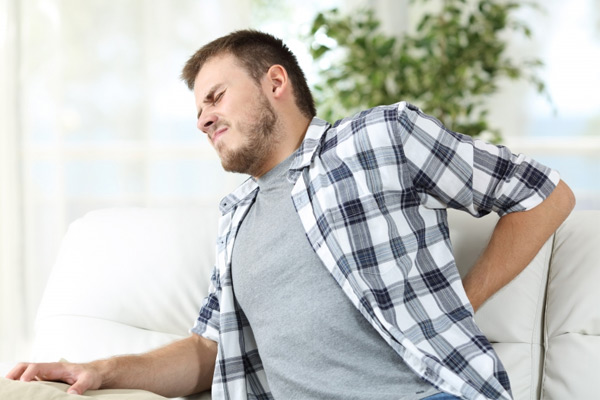 Pain And Suffering
This refers to the physical pain, mental suffering, and added stress that victims of pedestrian accidents would have not gone through before the accident occurred.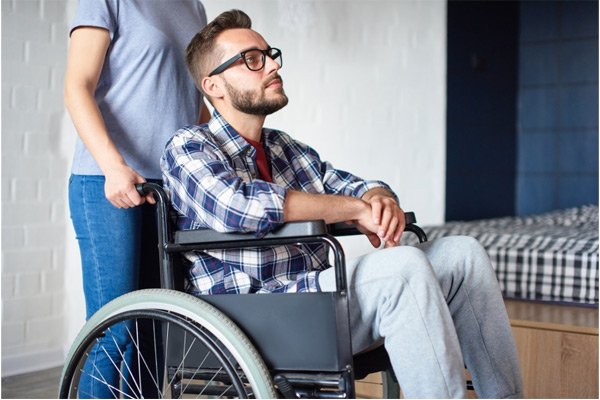 Loss Of Consortium
A term to reference the suffering of a victim's relationships with their family members, especially spouses. Children whose parents become permanently disabled can bring a loss of consortium claim.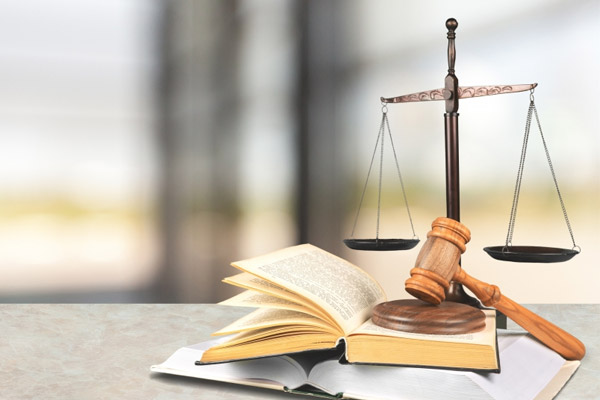 Punitive Damages
Punitive damages are meant to punish a defendant for their actions and to deter the defendant and other individuals from doing the same actions that resulted in the court case in the first place.
If you or a loved one were seriously injured after being struck by a passenger car, you're going to need the help of a committed pedestrian accident attorney in Connecticut. The Law Office of Michael L. Chambers, Jr. will accept your case regardless of your legal situation or budget. No matter your background, we will not stop fighting for your rights until we are satisfied that we have done everything in our power to ensure that you receive the maximum compensation that you deserve. Call us today for a free, no-obligation, and confidential consultation, or visit our website to schedule your consultation at your earliest convenience.
Hartford Pedestrian Safety Tips
When the weather gets warmer in the spring and summer months, it's more likely to see pedestrians on the streets of Connecticut. Not only is walking a great way to stay fit, but it also helps save the planet. Unfortunately, pedestrian fatalities are on the rise in Connecticut and the entire country. In the first half of 2019, the number of pedestrian fatalities in the United States was at its highest in 30 years, totaling 6,590. In the state of Connecticut, 27 pedestrian fatalities were reported. In order to avoid an accident while walking on the roads, pedestrians should adhere to the following safety tips:

Dress appropriately– Avoid wearing darker colored clothing if you are walking at night. This makes you practically invisible to drivers on the road. Several safety groups recommend either wearing bright clothing or reflective vests to ensure that you are seen by drivers. Others say that carrying a flashlight also helps drivers see you better.

Stay on the sidewalk- It is illegal in Connecticut for pedestrians to walk on roads if sidewalks are available to walk on. This helps prevent serious accidents. If you must walk on the road, it is safer to walk against the flow of traffic so you can see oncoming cars.

Obey traffic signals- It is Connecticut law for pedestrians to follow all traffic signals, including "walk" and "don't walk" signs. However, pedestrians who are given the signal to cross have the right away, and all vehicles who are driving through the intersection and turning onto that street must yield.

Keep a safe distance from vehicles- Remember that drivers may not always be able to see if a pedestrian is walking in a blind spot. Assume that you are not seen by vehicles at all times and maintain a safe distance to avoid an accident.

Stay alert- Even though Connecticut law gives pedestrians right away while using a crosswalk, it is also the task of pedestrians to remain alert. Passenger vehicles are much larger than a pedestrian and cannot stop as quickly. Keeping that in mind, it is always in the best interest of a pedestrian to make sure a vehicle is not too close before attempting to cross an intersection.

If you or a loved one were following these safety tips while walking and still fell victim to the mercy of a motor vehicle, then you are going to need the help of an experienced Connecticut pedestrian accident attorney.
Our dedicated team at The Law Office of Michael L. Chambers, Jr will take your case, regardless of your legal situation or budget. With no charge to you until we win, and our several years of combined experience, you have nothing to lose. Call us today for your free consultation, we are always happy to answer your questions and offer legal advice for your situation.
Calling A Pedestrian Accident Attorney In Hartford Connecticut
Were you or a loved one seriously injured or killed in a pedestrian accident? The Law Office of Michael L. Chambers, Jr. is here to help. We are always ready to answer any questions you may have about your situation and offer legal advice. With many years of combined experience, you can count on us to stand by your side to fight for your rights and keep your best interest in mind.
You can call us today at (860)-231-9535 for your free, confidential, and no-obligation consultation, or CONTACT us online.

Contact Our Hartford Pedestrian Accident Lawyers
Learning About You and Your Case
Our Hartford pedestrian accident attorneys start off with our free consultation. During the consultation, we'll confidentially discuss your case going over the details of your accident and your injuries. We'll walk through our own series of questions and go through any questions you're likely to have as well.
After that, we'll be able to advise you on the best course of action to take in your case and describe the types of compensation that may be available to you. Any fees involved with moving forward will be discussed as some cases can work on a contingency fee basis, meaning you'll pay nothing until we secure a successful resolution.

Filing Your Personal Injury Lawsuit Complaint
The next step would be for us to file a personal injury lawsuit complaint on your behalf. The party you're suing will be listed as the defendant on the complaint and you will be listed as the plaintiff.
The complaint will contain the details of the accident and your injuries, as well as the legal action we're taking against the defendant and the compensation we'll be seeking for you. The defendant will be required to give a response to the complaint.

After the defendant responds to our complaint, we'll enter the discovery process which is a formal evidence-exchanging process. We'll send a list of questions to the defendant and potentially request documentation from them as well.
Both parties may also take depositions or sworn statements and in some cases, we'll consult with accident reconstruction or medical experts. These experts can provide reports and even testify on your behalf if needed.

Pre-Trial Motions and Hearings
Our pedestrian lawyers typically use pretrial motions to get the other side to provide evidence but sometimes they also file motions aimed at resolving a case before it goes to trial.
The defendant may file a motion to get the case dismissed due to lack of evidence but we may file a motion for immediate relief based on a set of undisputed facts.

In most cases, both sides usually try to negotiate a settlement to avoid going to trial. In a settlement, the defendant agrees to pay compensation and we would agree to release the defendant from liability.
The negotiation process starts with us making a demand for compensation. The defendant responds with an offer. The offer may be further negotiated until an agreement is settled upon.

If we cannot come to an agreement, the case will go to trial. Trials usually have two stages. First, the jury decides if the defendant is liable. If so, the jury determines the amount of damages.
Most personal injury cases are resolved through settlements. However, if a case goes to trial, our law firm has 15+ years of experience in the courtroom and we're ready to fight for you.

Collecting Your Judgement or Settlement
After we reach a settlement with the defendant or the court rules in our favor, we'll go through the process of collecting and distributing the funds owed to you.

Post-Trial Motions and Appeals
After the trial is over, the defendant may file a post-trial motion or appeal to fight the judgement or reduce the amount of damages that the jury has awarded to you.
While a case is on appeal, settlement negotiations may actually resume in an effort to bring timely closure to the case.
Talk to a Knowledgeable Hartford Pedestrian Accident Lawyer about Your Legal Matter Today
Attorney Michael L. Chambers, Jr. of Michael L. Chambers, Jr. Attorney at Law can help you pursue and recover much-needed monetary compensation and damages for the injuries that you sustained in your Hartford, CT pedestrian accident. The time following an accident can be chaotic and stressful, and we are here to protect your rights and handle the process for you so you can focus on your medical treatment.
For a free legal consultation and case evaluation with a knowledgeable Hartford pedestrian accident attorney, please call us today at (860) 231-9535 or contact us online for more information about how we could help you file your injury claim.