New Haven Personal Injury Lawyer | Free Consultation
Successfully Resolving Personal Injury Cases in Connecticut for 15+ Years
Our dedicated New Haven personal injury attorneys are ready to assist you with your injury claim.
No one
wants
to get involved in an accident. 
But if you have, talking to a personal injury attorney is the best step you can make. You don't have to feel alone in getting back from your pre-accident status. Our previous clients were in your shoes before, and with our help, they were able to get back on track.
A trustworthy and efficient Hartford personal injury lawyer can help you get the insurance compensation you deserve.
​
​Michael L. Chambers, Jr.: Personal Injury Lawyer in New Haven, CT
Our team is
committed to advocating for those injured in the New Haven community
.
We understand the extensive impact of an accident, affecting you, the victim, and your loved ones.
With more than 15 years of experience, numerous clients and their families have relied on us during their most challenging times. We've supported them through their physical, financial, and emotional hardships, guiding them at every stage of their case.
Our commitment to you is clear — we'll guide and communicate with you at each step, ensuring you're updated on every development in your personal injury case.
Our main objective is to vigorously fight for the compensation you are entitled to, allowing you to concentrate on your recovery.
In need of an experienced New Haven, CT personal injury attorney? You're in the right place. We are fluent in English and Spanish, expanding our ability to bring justice to more clients.
​
Meet Your New Haven Personal Injury Lawyer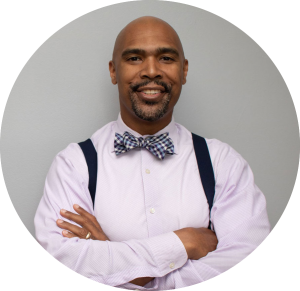 Michael Chambers, Jr. and his team lead a personal injury law firm with a mission to
ensure every client feels uniquely valued.
As a personal injury lawyer in Connecticut, Michael's strong connections to the community fuel his dedication to assisting those affected by unforeseen incidents. His aim is to secure justice and financial compensation, helping clients to move past their hardships without the weight of economic burdens.
While finding a personal injury lawyer may be straightforward, discovering one who truly understands your situation and handles each case with genuine care and empathy is a different matter.
Michael prides himself on being more than just a legal representative as a New Haven personal injury attorney; he's a compassionate advocate, fiercely and skillfully fighting for the rights and well-being of his clients.
How Our Injury Law Firm in New Haven Can Help
The repercussions of an accident can burden you with physical discomfort, emotional turmoil, and financial difficulties during your recovery period.
In these situations, you're often left to negotiate with insurance companies that will likely pay out but aim to minimize your settlement.
A reliable injury law firm in New Haven can ease the stress of these negotiations, ensuring your rights are upheld and you obtain the compensation you're entitled to.
Economic damages are clear-cut. Under Connecticut law, you can pursue economic and noneconomic damages following an injury. Economic damages include measurable costs like:
Property damage
Medical expenses
Future medical costs that stem from the accident
Travel expenses for medical treatment
Costs for medical devices and necessary equipment
Physical and occupational therapy fees
Past and future lost wages
Non-economic damages, which cover areas like physical pain and emotional distress, are less tangible but equally important.
Experiencing an accident can lead to prolonged physical pain and emotional strain. Adequate compensation for noneconomic damages is essential to recognize the full extent of what you have endured.
Tips for After Your Accident
You're likely reading this because you or a loved one has suffered injuries due to someone else's negligence. The situation can feel daunting, and expert guidance is crucial.
Whether the injury stemmed from a car crash, truck accident, slip and fall, or another event, here are some key tips to safeguard your personal injury case in New Haven:
Seek medical attention promptly and follow the doctor's advice. Even if you've had emergency care, ongoing treatment is vital. Neglecting follow-up care or medical advice can diminish the seriousness of your injuries; something insurance companies might exploit.

Avoid social media updates. While it's natural to seek support from friends and family online, even innocent posts can harm your case. It's best to stay off social media until your case is resolved.

Exercise caution when dealing with insurance companies. You may be feeling vulnerable, dealing with pain and stress, and concerned that your words could be used against you. For guidance on communication with insurers, contact us at 860-231-9535.
Be wary of initial settlement offers from insurance companies — they often fall short of the compensation you deserve. Before accepting, consider a free consultation with our team to evaluate your claim properly.
By following these steps, you can strengthen your case and ensure your rights are protected.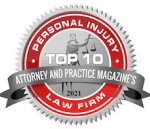 The statute of limitations refers to the legally permitted duration for filing a claim. In Connecticut, this period is
two years from the date of the injury's occurrence or its discovery.
Once this expires, the opportunity to initiate legal proceedings is forfeited.
While the law provides a two-year window, seeking counsel from a New Haven injury attorney as early as possible is advisable. As time progresses, the challenge of substantiating your case intensifies. Witness memories may wane, collecting evidence can become more arduous, and important records could be lost or misplaced. Early action ensures a stronger case and clearer evidence.
Essential Evidence You'll Need
Accumulating the right evidence is crucial for a strong legal case, with its relevance and volume of playing a pivotal role.
Key evidence typically includes:
Photographic or video proof of the incident, including dashcam recordings
Models for accident reconstruction
Eyewitness accounts
Personal testimonies from your relatives and close acquaintances
Your personal statement
Professional expert testimonies
Police/accident report
Medical records relating to your injuries and treatment
While you can gather this evidence yourself, acting quickly is vital to file a personal injury claim effectively, and this can be challenging if you are still experiencing the pain and suffering post-accident.
Hiring the best personal injury lawyer in New Haven, CT for your needs is the key here; one who can efficiently handle evidence collection on your behalf.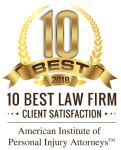 What Can I Expect to Pay?
Our firm operates on a
contingency fee basis
for personal injury cases in New Haven. This means
our fees are contingent upon winning your case
; we don't collect any fees until then.
We aim to alleviate your stress and lessen your burdens, enabling you to focus on your physical and emotional healing. Our experienced team is committed to providing invaluable support throughout this challenging period.
Contact us today to schedule a free initial consultation to assess your situation and determine the most appropriate course of action.
Why Choose Us Over Other New Haven Personal Injury Attorneys?
At Michael L. Chambers Jr., Attorney at Law, we are deeply committed to the people of New Haven and their legal entitlements.
Should you or someone close to you require help with an injury claim, our New Haven personal injury lawyers are here to assist.
Boasting over 15 years of experience, our firm is a reliable choice to advocate for you and your loved ones. Our dedication to the community and legal expertise make us well-equipped to handle your needs effectively.
​
At this point, we want our clients to do the talking:
Highly recommended!
"10/10 would recommend.  Everything was done as they told me. Attorney Chambers is one of kind! I appreciate  all the hard work and effort he put into my case!  Also ,I'm super impressed by how quickly I received my settlement check!  Put your trust in this office they got your back!!"
Exceeds expectations!
"Attorney Chambers and his team exceeded my expectations after my car accident. They prioritized my health, connecting me with top-notch medical professionals, and secured the maximum payout for me. Highly recommend their dedicated services."
Very professional
"Attorney Chambers is always very professional, knowledgeable and responsive. During the closings he explains in full detail what my clients are signing and answers any questions they may have. It's always a pleasure working with him."
​
Services We Offer ​
Here are examples of cases Michael manages as a New Haven injury lawyer. If your specific accident type isn't listed, please REACH OUT to our firm immediately to see how we can help improve your quality of life.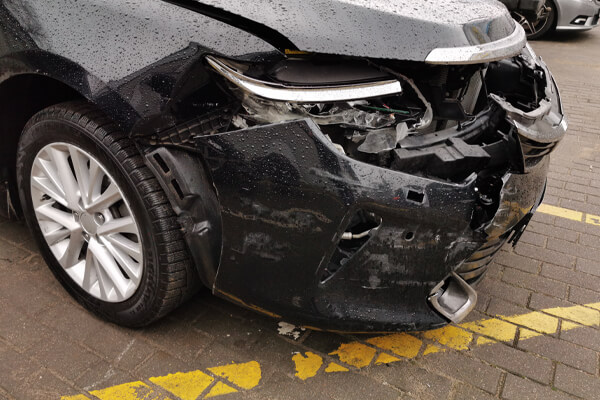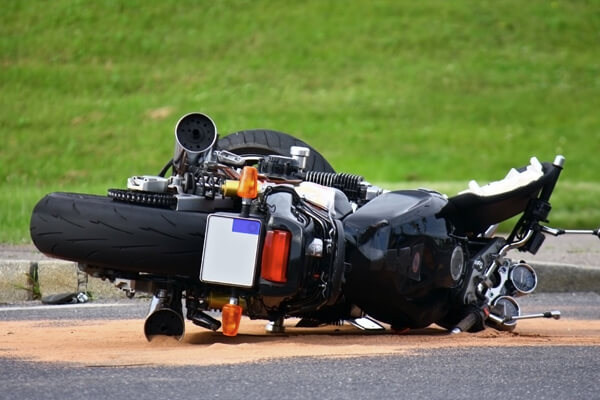 Motorcycle Accident
Connecticut has more than
85,000 registered motorcycles
, and many more out-of-state visitors ride through the state during the year. Motorcyclists are always at risk of suffering severe injuries due to their relative lack of protection. Even a DOT-approved helmet cannot protect you from head trauma 100 percent of the time.
If a driver hits you on your motorcycle or you crash due to defective parts or dangerous roads, you should look into seeking compensation from the at-fault party.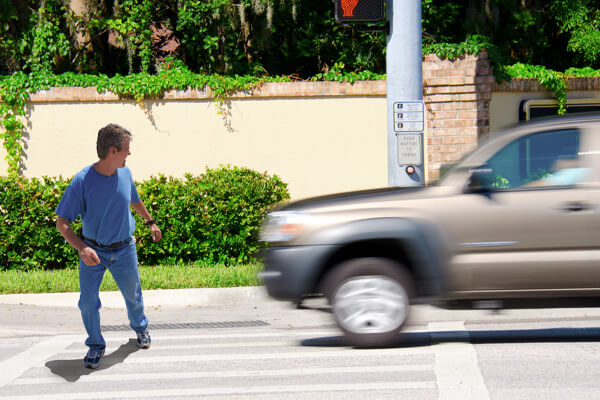 Pedestrian Accident
Hartford is a walking-friendly city, though anyone walking is at risk of a pedestrian accident and injuries. Distracted drivers are often responsible for these crashes, but other forms of negligence can also lead to severe injuries to pedestrians. Pedestrians often need emergency medical help and ongoing care for one or multiple traumatic injuries.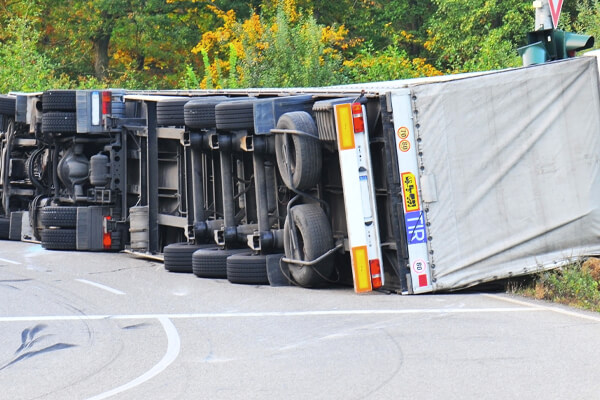 Truck Accident
​Connecticut sees its share of commercial truck crashes and many of these result in serious injuries or fatalities.
Two-thirds of fatal injuries
from truck accidents in the state happen to occupants of other vehicles, which are generally much smaller than semi-trucks. There are many different causes of truck accidents, and liable parties can include the truck driver, trucking company, and others.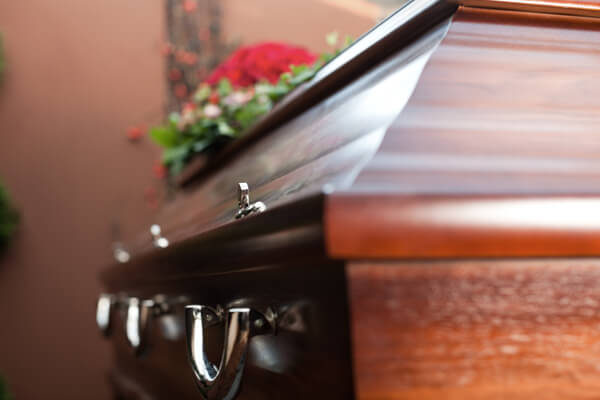 Wrongful Death
In the worst situations, an accident results in a tragic fatality, leaving close family members with financial and emotional losses. The law allows qualified individuals to file a claim for wrongful death to hold at-fault parties accountable for their losses and seek justice. Our firm assists grieving families with the legal process.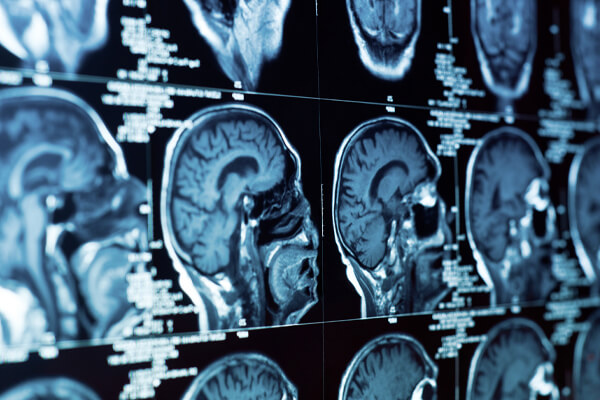 Brain Injury / TBI
Brain injuries are often catastrophic conditions that can leave you with permanent impairments. The effects of a brain injury can include medical expenses, lost income if you cannot work, rehabilitation costs, assistance at home, cognitive or physical disabilities, and much more. These complex injuries lead to complex claims, and you need sophisticated legal representation.
Medical Malpractice
Medical professionals have a strict standard of care for good reason, as we put our health and safety in their hands. If a doctor, nurse, pharmacist, or hospital falls below this standard of care, you can suffer serious and life-changing injuries. These can happen due to misdiagnosis, surgical errors, medication errors, birth trauma, and more. Holding medical professionals accountable is a difficult feat, and you need the right legal assistance.
Other New Haven Personal Injury Practice Areas
It's a widespread misconception that personal injury cases are always related to car accidents. In reality, personal injuries can arise from a variety of incidents:
Areas We Serve:
As a leading accident lawyer in New Haven County, Michael and his team spread their services widely:
Speak to a New Haven Personal Injury Attorney Today!
If you've sustained injuries and require legal assistance, the office of Michael L. Chambers Jr., Attorney at Law, is ready to support you and ensure you secure the full compensation you deserve.
Feel free to contact a dedicated accident attorney in New Haven, CT, at (860) 231-9535 to discuss your legal options.
Do I Have a Personal Injury Case?
Whether you have a personal injury depends on the facts of your case. If you have suffered an injury to your body or property from an incident, then that is half of the equation as to whether you have a case. The other half of the equation is whether your injury was the result of someone else's fault.
To determine fault, we look at whether someone else's negligence caused your accident and injuries. This could be a distracted driver who failed to stop and crashed into your car or a business that failed to warn of wet floors, leading to your slip and fall. If one or more other individuals or companies were negligent, then you have the right to file a claim against those parties to seek compensation for your personal injury.
Do I Need a Lawyer to Pursue a Personal Injury Case?
There is no legal requirement that you must have a lawyer representing you to obtain compensation for your injuries and loss. However, having an experienced personal injury lawyer to evaluate your case and offer advice on how best to proceed with your claim is critical in making sure you get maximum compensation.
A lawyer can also provide insight and strategies from their experience to make the best case for your compensation. Insurance companies can be difficult, and they will try to avoid paying you. Having legal help is the best way to obtain maximum compensation as soon as possible.
How Soon After an Accident Should I Contact a Lawyer?
You should contact a personal injury lawyer as soon as possible after your accident or after your loved one has been injured or killed because of an accident. It is advantageous for you to do this because the sooner you retain an attorney, the sooner we can start investigating your case on your behalf.
If witnesses saw the accident, an investigator can contact them, and their memories of the events will be fresher closer to the accident time than later. Witnesses may also move. Evidence also starts to disappear or becomes harder to find soon after an accident. So, the sooner you contact a lawyer after the accident, the better.
How Much Can I Get for My Injuries?
Unfortunately, this is not a question with an easy answer—rather, the answer depends on varying considerations that may differ from case to case. However, in general, an experienced lawyer can give you a close estimation after conducting an extensive review and investigation of your case.
Facts that that may affect how much you ultimately receive include:
Whether you were at fault or partially at fault
The severity of your injuries
Your prognosis and permanent effects from your injury
Your age
Your current earnings and how your injury is affecting your ability to enjoy life
How Long Will It Take to Settle My Case?
There is no set time for how long it will take to settle any case as too many variables come into play to keep to any timeline. However, you can generally expect your case to settle after you have undergone all needed treatment and reached a point where it will be easy to determine the level of impact more accurately on your life brought about as the result of the accident and injury.
How long that takes, in turn, depends on the assessment and judgment of the medical professionals providing you with the care and treatment. Once a lawyer has thoroughly reviewed your case, our office will be able to give you a better estimate based on experience with similar cases we have handled.
How do I Choose a Personal Injury Lawyer?
You would need to do some basic homework and find out a few things about any lawyer before you decide to retain them. Fortunately, this information is readily available either on the lawyer's website or through public searches online.
Things to consider when deciding who best to hire from a large number of options are:
Experience. Does the attorney possess experience handling a case like yours?
Trust. Can you trust the attorney? Do you feel
Communication. Does the attorney have an effective and prompt communication system to keep you fully informed throughout the representation?
Sympathy. Does the attorney have or show sympathy to you and your case?
How Much Will It Cost Me to Hire a Personal Injury Lawyer?
How much a lawyer will bill for representing a client depends on several factors, including the nature and complexity of your case. Our personal injury lawyers, however, will only take a pre-agreed-upon percentage of any settlement, and that only happens if we recover compensation for you.
An attorney may expend their own money to cover costs associated with the case and take the total out of the settlement. This means clients dealing with injuries do not also have to worry about coming up with the money for legal help.