Hartford Slip and Fall Attorney
Representing Families in Hartford
Have your Slip and Fall has been involved in an injury accident?
Contact The Law Office of Michael L. Chambers, Jr. today for help.
Hartford Slip and Fall Attorney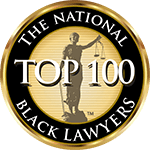 When you slip and fall outside of your home, and you did not cause the situation or circumstances that led to your injuries, you might be entitled to seek compensation for your losses. Your compensation should not only cover your immediate medical bills but any long-term treatment, medications, or rehabilitation your injury might require. You can also recover financially for any wages and income that you may miss out on due to your injury, as well as pain and suffering.
An experienced Hartford slip and fall attorney from Michael L. Chambers Jr., Attorney at Law, is here to answer any questions you might have about your legal rights and options. We know how serious yet underestimated slip and fall injuries can be, and we stand up for the interests of injured victims. Reach out today for your free consultation.
Common Locations of Slip and Falls in Hartford
A slip and fall can happen anywhere, but these accidents are common in businesses, large retail establishments, restaurants, and residential complex common areas.
Some locations that people might slip and fall in or around Hartford include:
Westfarms Shopping Mall
The Shoppes at Buckland Hills
Key Food Supermarket
Walmart
Costco or Sam's Club
There are also many hotels and restaurants where slips and falls might occur. If you fall and suffer injuries in Hartford, seek emergency medical help from Hartford Hospital or another facility you trust. Then, consult our skilled slip and fall lawyer about your options.
When is Someone Else Liable for Your Slip and Fall?
We all lose our balance and fall sometimes, which is no one else's fault. However, someone else can cause your slip and fall. Specifically, business and property owners should always ensure their premises are safe for customers and visitors. When they fail to do so, and you fall, the negligent owner or company should be liable.
Common causes of slips, trips, and falls include:
Slick floors from ice, snow, and other weather conditions
Poor lighting
Clutter in walkways
Loose mats or carpet
Food or drink spills.
When conditions are dangerous for shoppers or people invited onto a property, the owner or manager of the premises has a responsibility to correct the problem or at least warn the visitors of the issue.
When a hazardous condition or a failure to warn injures you, you can hold the negligent entity responsible. Your Hartford slip and fall attorney can walk you through the process of collecting what you deserve.
Slip and Fall Claims
Determining that you have a claim is only the beginning of the complicated process. You want a Hartford slip and fall attorney helping you every step of the way.
Slip and fall claims fall under premises liability principles.
To prove this type of claim, your lawyer must provide evidence that:
The property or business owner knew or should have known of a hazard
The owner failed to address the hazard or adequately warn you of the hazard
The hazard caused you to slip and fall
You suffered injuries and losses as a result of your slip and fall accident
It can be an uphill battle to get the full compensation you deserve when dealing with property or business insurance companies. These insurers know how to limit claims to protect their bottom lines. You want an advocate negotiating with insurance adjusters and fighting for the full settlement you deserve.
If an insurance company does not offer enough to cover your past and future losses, your attorney might file a premises liability lawsuit in civil court. Not every case goes to court, but it is an option if insurance companies are uncooperative.
Hartford Slip and Fall FAQs
What are common slip and fall injuries?
Slip and falls can lead to surprisingly serious injuries, even on level ground.
Some common injuries we see in our clients include:
Back and neck injuries
Fractured hands and wrists
Tailbone injuries
Spinal cord injuries
How much is my slip and fall claim worth?
This is impossible to know until we review your specific circumstances and losses. The value of slip and fall claims vary widely, but we know how to accurately calculate your medical bills, lost income, and pain and suffering to seek the full amount you deserve.
When should I contact a slip and fall attorney?
As soon as you have received emergency medical care, your Hartford slip and fall attorney can help you begin the claim process. The sooner you call, the sooner we can begin collecting evidence to support your claim. Evidence might disappear over time, so you never want to wait to contact a lawyer.
Do I need a slip and fall lawyer?
Yes, you do. Even if it was clear that a hazard caused your fall, companies and their insurers will often fight liability. The last thing you need is to handle an insurance battle yourself and risk losing compensation. You should focus on your medical treatment and let our law firm focus on your claim.
Can I afford a slip and fall attorney?
Like all personal injury attorneys, slip and fall attorneys should take your case on a contingency basis. This means they only collect fees if they successfully obtain compensation for you through an insurance settlement or lawsuit award. If our law firm does not recover compensation for you, we do not receive payment.
This way, anyone can seek representation for a slip and fall case without coming up with funds to pay upfront or while the case is pending. We know you have enough financial concerns, so we will fight for you risk-free.
Reach out to a Hartford Slip and Fall Attorney Today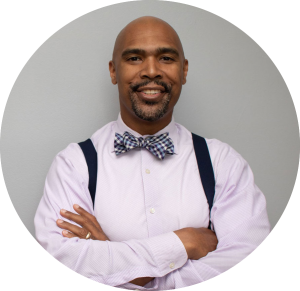 Slip and falls can be serious accidents, and you want to make sure you have the right slip and fall law firm in Hartford standing up for your rights. For a risk-free consultation on how an attorney from Michael L. Chambers Jr., Attorney at Law, can help you after your accident, contact our office now at (860) 231-9535.
Office Location
2 Congress St #2C
Hartford, CT 06114
Office: 860-231-9535
Fax: 888-859-9496
michael@mchamberslaw.com
Client Testimonials
I Got into an accident and was wrongfully charged a dui. After going to court 5x, I got a lawyer (Michael). Great to work with and honest. Very reliable, he got my charge dismissed!

yazmarie rodriguez