Hartford's Most Dedicated Personal Injury Lawyers
Successfully Resolving Personal Injury Cases in Connecticut for 15+ Years
No matter your injury or whether it occured in a public or private place, we'll defend your rights and seek the compensation you deserve. 
Hartford, Connecticut Motorcycle Accidents Attorney
IIf you or a loved one been injured in a motorcycle accident, contact The Law Office of Michael L. Chambers, Jr. for reliable legal representation.
Motorcycles have many perks to the experience of riding. The smaller engine in the two-wheeled vehicles is much cheaper on gas than motor vehicles, riders enjoy a sense of freedom on the open road, or it could be the speed a bike can reach. Unfortunately, the joy of the ride comes with devastating risks.
Safety while on the road is a huge concern for any driver. The risk to a motorcycle rider and their passenger is greater than that of a passenger vehicle. The car has a protective cage, seat belts, and airbags to protect its occupants. A motorcycle has none of these safety measures.
If you or a loved one were seriously injured in a motorcycle accident that wasn't your fault, you're going to need the help of a dedicated Connecticut motorcycle accident attorney. The Law Office of Michael L. Chambers, Jr. is happy to answer any questions you may have about your situation and help you get your motorcycle accident claim started.

Safety Equipment Riders Can Wear While On Their Motorcycle

Riders have different ways to protect themselves from minor injuries. The pretense for impact is extremely possible on every ride. Summer is the best time to ride, but while the weather is hot you should dress for the crash and not the temperature. Some of the ways you can protect yourself and other riders you may have on the bike with you include:

Boots

Helmet

Pants/leathers/full-body suits

Jackets

Gloves

Earplugs

Eyeshield, facial covering, sunglasses
Helmets are one of the most common pieces of protective equipment we see, but it's not always a guaranteed way to save your head from injury. You must monitor all your riding equipment for any wear. The smallest crack in a helmet could lead to it breaking which would render it useless to protect you.
If you or a loved one have been seriously injured in a motorcycle accident in Connecticut even with the proper protective equipment on, you may have the right to demand compensation. Our dedicated team of motorcycle accident attorneys at The Law Office of Michael L. Chambers, Jr. will accept your case regardless of legal standing or financial situation. With no cost to you, until we win your case, you can't go wrong! Call us today for a free, no-obligation, and confidential consultation, or you can schedule your consultation on our website at your earliest convenience.
Injuries You Could Get From A Motorcycle Accident
Motorcycle accidents have risen to 14% of fatal crashes in the country over the last 20 years, double what it was in the 90s. Riders must be vigilant and extremely cautious when taking to the road. Motorcycle accidents occur more often than we are aware of. More often than not, they happen due to the negligent or reckless actions of drivers of larger motor vehicles on the roads.  Injuries from a motorcycle accident can vary from minor to catastrophic. These injuries can include: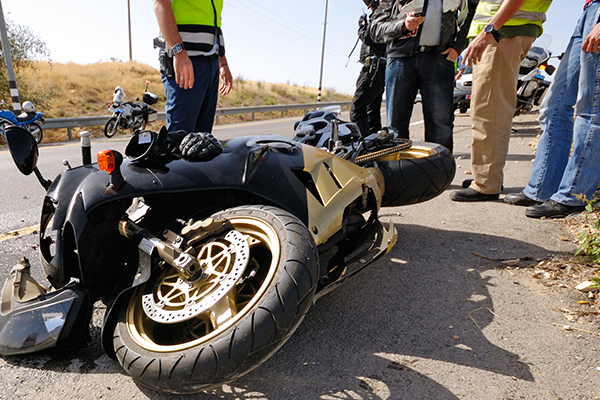 Severe Abrasions
Being thrown from the bike and rolling on the ground can injure a rider.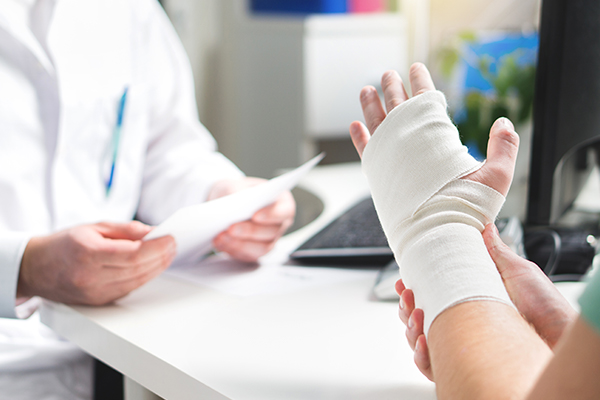 Soft Tissue Injuries
Debris like rocks or sticks on the ground can make even the smallest tumble painful.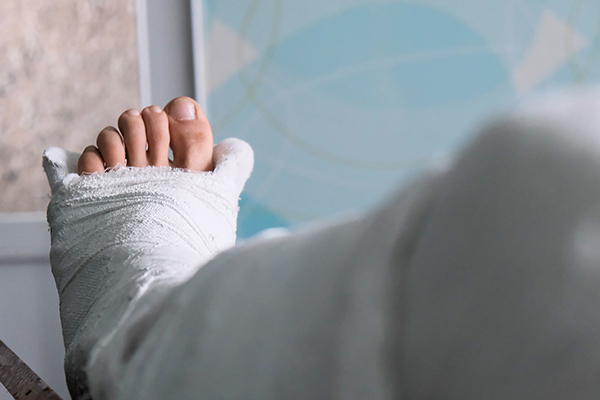 Broken Bones
Severe impact with stable objects like trees, other vehicles, or the ground can break one or more bones.
Burns
As the bike runs, the exposed engine heats up. If the rider loses control of the bike and their flesh comes in contact with the hot metal, severe burns can occur.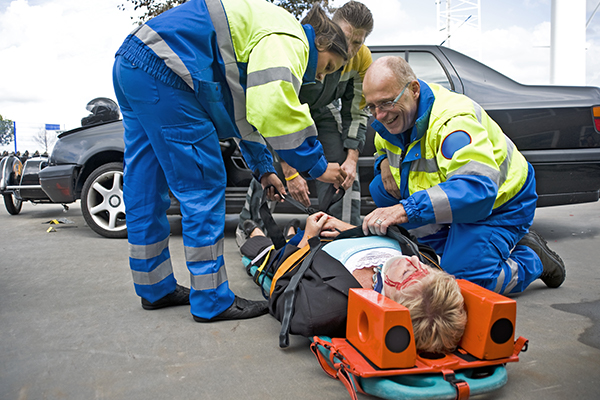 Spinal And Brain Injuries
Even if someone is wearing a helmet, spine and brain injuries can occur if they are to hit by the wrong object at the right angle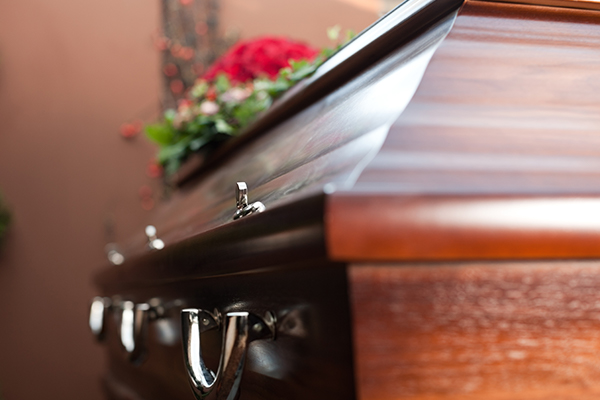 Loss of Life
Even if a rider were to take all the safety measurements available, there is always a chance of severe injury, and every rider acknowledges that any ride could be their last.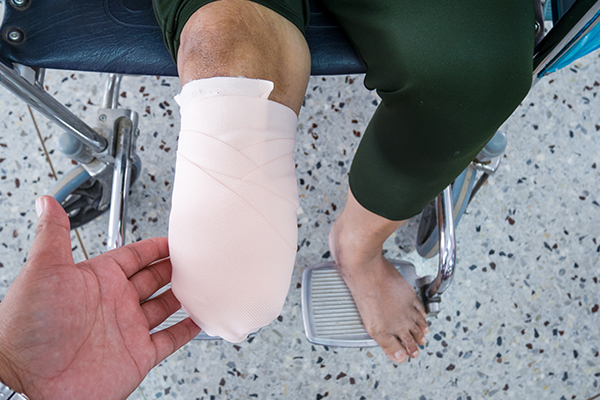 Loss of Limb
Amputations could result from the engine or the gas tank exploding, hitting the ground, or debris slicing into the extremity.
You or a loved one need to contact a motorcycle accident attorney as soon as possible. Let the team at The Law Office of Michael L. Chambers, Jr. fight for your rights and the compensation you deserve. Our team is reliable and dedicated to helping you through this stressful and confusing time.
More Dangers For Motorcyclists
Bike riders face danger every day. All in all, 20% of all motorcycle accidents result in head and neck injuries, which can not only be devastating but last a lifetime. 
The causes of motorcycle actions can vary. There is a wide range of reasons why a crash can occur but here are some of the most common:

Biker or Other Driver Conditions:
Drunk Driving
Aggressive driving
Distracted driving
Negligence

Environmental
Conditions:
Inclement weather
Road conditions
Congested traffic

Vehicle
Conditions:
Mechanical Defects
Poorly maintained bikes
The sun reflecting off cars or any other shiny surface can blind any driver. Summer is the most popular time people ride bikes, which means the weather is hot and the sun is bright. If someone were driving a car and the sun reflected off something that blinded them they couldn't see the bike, it could be catastrophic.
The heat can also warm the tar from the roads that could make the roads slick or tires sticky which could result in a severe accident.
Most motorcycle accidents are caused by another driver's negligence. Distracted drivers are everywhere and a danger to all. Cell phones are one of the most common distractions out there today.
What About Mechanical Defects?
It is not always the fault of another driver or anything on the road. It could be the fault of the manufacturer of the motorcycle. The manufacturer has a responsibility to make sure that a motorcycle is as safe as possible before it leaves their shop. Mechanical issues can pop up with little to no warning to the rider. Some crashes that can occur include:
On a motorcycle, there is a chain like on a bicycle. Checking that the chain is well oiled during pre-ride maintenance could mean the difference between a joyful experience and disaster.

The batteries and their connectors can become corroded, causing damage that could turn devastating.

The lines for breaks and fuel should always be checked for any wear and tear or any leaks that could potentially harm any of the other workings in the bike.

Where the steering column looks quite simple any surprise you find on a ride could mount to disaster.

Like any other vehicle, tires and brakes also get wear and tear on motorcycles. You should always check and make sure there are no potential hazards.

The design of the bike itself could cause a devastating situation. Unlike the enclosed space of a car, motorcycles have no safety mechanism to protect the rider. If the bike were to roll, the rider could be thrown from the vehicle or crushed under it.
Weather and road conditions in the area should always be evaluated for safe ride potential.  Road construction could be a potential hazard as there are bumps or obstacles in the road. Inclement weather could be another potential risk as motorcycles do not have windshield wipers. A rider's hands could become slippery and slide off the handlebars, or the road itself can become slippery when it rains.
If you or a loved one has been injured due to any of these issues, contact the Law Office of Michael L. Chambers, Jr. to discuss your case. Our team of dedicated, reliable, and compassionate motorcycle accident lawyers will help you through the confusion of filing a claim and getting yourself back to as much of a normal life as possible.
Steps To Take After A Motorcycle Accident
Being in a motorcycle accident can be a devastating experience. If you are able you should follow some very important steps. If you can not complete these steps, that's alright. An investigation into your accident can fill in some of the missing pieces. Nevertheless, a few things you can do directly after an accident include:
Call 911 immediately. Police are generally the first on the scene and need to take statements from everyone at the scene including the rider, witnesses, and anyone involved in the accident.

Report any pain that you are experiencing. It could mean that you have more injuries than what is apparent.

Take as many photographs as possible, if you are able to. Your photographs may be able to capture something the police or the insurance adjusters didn't see.

Contact your insurance provider immediately.

Gather the contact information of the other driver that was involved in the accident and anyone who witnessed your accident.

If there was another driver, do not let them leave the scene until the police arrive.
Motorcycle Accidents Have Many Types
We at The Law Office of Michael L. Chambers, Jr. know that all riders, accidents, and situations are completely different. Injuries suffered during a motorcycle crash are as different as the riders themselves. Some injuries are minor and some can be devastating. Some of the different types of motorcycle crashes include but are not limited to:
Distracted Driving-

There are several different distractions while driving. Cellphones, car radios, noisy children in the backseat, obstacles in the road, even looking for directions can take a driver's attention from the road and cause a serious crash.

Head-On Collision-

When the front end of a vehicle crashes into the front of another it can be a devastating experience, especially for motorcycle riders. Where passenger vehicles have an enclosed space for their passengers, motorcycles do not. Therefore, a head-on collision could send the bike and its rider in the air increasing their chance of a disastrous injury.

Impaired Driving

– Any impairment to your mindset, eyesight, or reflexes can be disastrous. Whether it's drugs, alcohol, or emotional status, you should never operate a motor vehicle in any sort of unstable condition.

T bones-

This type of crash occurs when a negligent or distracted driver goes against traffic signage and into oncoming traffic striking a vehicle at the side.

Obstacles In The Road-

Whether it's a down tree limb, a manhole, or loose stone, any obstacle in the road can be disastrous for a motorcycle rider.
What Can Your Motorcycle Accident Attorney Do For You?
The time following a motorcycle accident can be devastating, stressful, and confusing. Your attorney can provide assistance with insurance providers, third parties, or courts. Your attorney will fight for your rights and to get you the compensation that you deserve for your medical bills, lost wages, or pain and suffering due to your motorcycle accident. Some things your attorney can do for you include:
Compensation Calculation-

They will gather all the medical expenses, property damage values, and lost wages that you have endured because of your motorcycle accident and calculate how much you could be awarded.

Stay in contact with you-

Through all the confusion of litigating with insurance companies and courts, you should only have to focus on recovering from your injuries. Songs for your attorney should keep you in the loop of information during your entire case. Whether they are only gathering information, speaking with insurance companies, or in front of a judge for a court ruling, you should know every step of the way and be able to have any and all of your questions answered.

Investigate Your Accident-

Your attorney should be able to rebuild the accident by collecting evidence from eyewitnesses, the police, and the doctors who gave you medical attention in order to accurately represent you.
Calling A Pedestrian Motorcycle Attorney In Connecticut
Were you or a loved one seriously injured in a motorcycle accident? The Law Office of Michael L. Chambers, Jr. is here to help. We are always ready to answer any questions you may have about your situation and offer legal advice. With several years of combined experience, you can count on us to stand by your side to fight for your rights and keep your best interest in mind. You can call us today at (860)-231-9535 for your free, confidential, and no-obligation consultation, or you can visit mchamberslaw.com to schedule your consultation at your earliest convenience.
Learning About You and Your Case
Our process starts with our free consultation. During the consultation, we'll confidentially discuss your case going over the details of your accident and your injuries. We'll walk through our own series of questions and go through any questions you're likely to have as well.
After that, we'll be able to advise you on the best course of action to take in your case and describe the types of compensation that may be available to you. Any fees involved with moving forward will be discussed as some cases can work on a contingency fee basis, meaning you'll pay nothing until we secure a successful resolution.

Filing Your Personal Injury Lawsuit Complaint
The next step would be for us to file a personal injury lawsuit complaint on your behalf. The party you're suing will be listed as the defendant on the complaint and you will be listed as the plaintiff.
The complaint will contain the details of the accident and your injuries, as well as the legal action we're taking against the defendant and the compensation we'll be seeking for you. The defendant will be required to give a response to the complaint.

After the defendant responds to our complaint, we'll enter the discovery process which is a formal evidence-exchanging process. We'll send a list of questions to the defendant and potentially request documentation from them as well.
Both parties may also take depositions or sworn statements and in some cases, we'll consult with accident reconstruction or medical experts. These experts can provide reports and even testify on your behalf if needed.

Pre-Trial Motions and Hearings
Lawyers typically use pretrial motions to get the other side to provide evidence but sometimes they also file motions aimed at resolving a case before it goes to trial.
The defendant may file a motion to get the case dismissed due to lack of evidence but we may file a motion for immediate relief based on a set of undisputed facts.

In most cases, both sides usually try to negotiate a settlement to avoid going to trial. In a settlement, the defendant agrees to pay compensation and we would agree to release the defendant from liability.
The negotiation process starts with us making a demand for compensation. The defendant responds with an offer. The offer may be further negotiated until an agreement is settled upon.

If we cannot come to an agreement, the case will go to trial. Trials usually have two stages. First, the jury decides if the defendant is liable. If so, the jury determines the amount of damages.
Most personal injury cases are resolved through settlements. However, if a case goes to trial, our law firm has 15+ years of experience in the courtroom and we're ready to fight for you.

Collecting Your Judgement or Settlement
After we reach a settlement with the defendant or the court rules in our favor, we'll go through the process of collecting and distributing the funds owed to you.

Post-Trial Motions and Appeals
After the trial is over, the defendant may file a post-trial motion or appeal to fight the judgement or reduce the amount of damages that the jury has awarded to you.
While a case is on appeal, settlement negotiations may actually resume in an effort to bring timely closure to the case.
The Law Firm that Speaks Your Language
The Law Office of Michael L. Chambers, Jr. is dedicated to and investing in the Hartford community. We are now located on 2 Congress Street, right in the heart of Hartford and we speak both English and Spanish fluently. To make things easier for you, we provide all of our clients with a secured tablet to ensure safe and paperless communication.
You Deserve the Best Legal Representation
In most cases involving monetary compensation, you do not have to give us a penny unless and until we help you win your case. You have nothing to lose and everything to gain by calling us for advice or more information.

We're Experts in Personal Injury, Real Estate Law and Criminal Defense
Our diverse legal team has years of experience working both in and out of Hartford, New Britain, Enfield, Manchester, Rockville, and New Haven courtrooms with clients of all backgrounds, ethnicities and ages. We focus on personal injury, real estate law and criminal defense, but we have handled cases of all types. We're happy to discuss your case with you to see if we're a fit.