If you suffered injuries in an accident and someone else was to blame, you might know that you should seek a lawyer's help, but you might also wonder whether or not you can afford to hire one. Many attorneys indeed charge exorbitant hourly rates or costly retainers – sometimes, even to have a conversation. What you'll find, however, is that personal injury attorneys do not work this way. Instead, we charge fees in a manner that means that all injured accident victims can afford the legal help they need.
Lawyers Practice in Many Areas of Law and Have Varying Rates and Fee Structures
When you are looking for a lawyer to help with a specific legal matter, you should look for a lawyer who has experience handling your type of case. We can compare lawyers to medical doctors, in that while all lawyers have the same law degree, and all medical doctors have MDs, both lawyers and doctors tend to have a narrower area of focus in their practices.
Like a podiatrist focuses only on the feet and might not know much about cardiac issues, a lawyer might focus on family law, personal injury law, business law, criminal law, or other practice areas.
Knowing what kind of lawyer to seek out for your situation can be difficult, and it helps to ask around and do some online research. If you suffered injuries, you will need a personal injury attorney to evaluate your case. However, to narrow it even further, not all personal injury attorneys work on car accident cases, just like some others do not work on workplace injury cases. You should not hesitate to reach out to local attorneys in your area and ask if their firm can handle your type of case. If not, they might have some recommendations for you.
Some Lawyers Work on an Hourly Basis
In some areas of law, lawyers work purely for hourly rates, such as in business law. When your lawyer works on transactional issues, like writing out contracts and negotiating deals for you, they will likely charge a flat hourly rate for their work.
Before starting, they will provide you with an estimated number of hours that the job will take and sometimes require that you make a deposit to cover the full amount of work they will perform for you, called a retainer. When you have a lawyer working for you on an hourly basis, they are your lawyer as long as they have a deposit on hand to cover future work.
The good news is that after an accidental injury, you are not looking for a lawyer who charges by the hour. If you meet with an injury lawyer who expects a retainer or hourly pay, this should be a sign to find another law firm. This is because personal injury attorneys mostly work on cases based on contingency, which means they cost you nothing upfront or out of pocket.
Personal Injury Lawyers Should Cost You Nothing Out of Pocket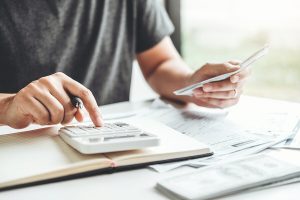 Lawyers working in personal injury represent clients who are dealing with difficult injuries and financial losses. For this reason, they almost always take cases on a contingency fee basis. Working on contingency means that your attorney does not receive any payment upfront, and they only receive a payment if they win your case.
You should pay nothing for your lawyer to begin handling your case. Your attorney's contingency fees come out of a portion of your winnings that you agree to before your attorney begins working for you. For example, you might agree with your attorney that they will receive a certain percentage for payment, and they deduct this directly from your settlement or award. You never have to come up with money from your bank account to cover legal expenses or fees. If you do not receive a settlement or award, your lawyer deducts nothing.
When lawyers are working on contingency, they have the motivation to obtain as much money as possible for you, as this means they also receive more for their fees. When you have serious injuries and contract with a personal injury attorney to work on contingency, you can rest assured that they will work as hard as possible to recover as much as they can for you.
Because a lawyer takes a portion of your financial recovery, you might wonder whether you are better off not hiring a lawyer at all.
Consider the following that involves a contingency fee of 30 percent (which is just an example, since this percentage can vary):
Without an attorney, the insurance company offers you a maximum of $50,000 for your injuries, and you get to keep it all.
Once you hire an attorney, the insurance company increases its offer to $250,000. Even though your attorney takes 30 percent ($75,000), you still get to retain about $175,000
You recover $125,000 more by hiring a lawyer than you otherwise might have.
Even after attorney's fees, your recovery is still significantly higher because you had legal representation. This is because insurance companies regularly take advantage of unrepresented claimants and convince them to accept far less than they deserve.
Make Sure You Understand Your Contingency Agreement
Before you hire a law firm to represent you in an injury claim, make sure you fully understand what the attorney will take from your settlement or award. You start your relationship by signing an agreement, and you should never sign anything until you have answers to all of your questions. Never feel pressured to hire a particular attorney, as your free consultation should be free from obligation.
When you find the right representation, your injury attorney can help you recover the fullest amount possible to cover your losses. You can focus on your injuries without having to pay any fees. Reach out to a personal injury law firm to schedule a consultation now to discuss your legal rights and options in your situation.