The last thing you hope to happen when you are out driving to or from work or running errands is to be in a car accident. Road crashes cause injuries, take lives, and cause the U.S. a great deal in economic costs each year. Being in a car accident can damage not only your vehicle and your body but also your ability to earn and support your family. This can be a significant and costly disruption in your life.
When you are in a car accident, and another driver or party is at fault, you deserve to collect damages from them to cover your injuries and related costs and expenses. Knowing whether other drivers or parties should be liable or not is something that requires careful legal analysis. The right car accident attorney has the knowledge, experience, and professional network you need to support the best possible outcome in your case.
There are also things that you should – or should not – do following your crash and injuries to best protect your rights. Read on to learn more about what to do after a car accident and how a car accident lawyer can help make the process smoother and easier on you while recovering the most possible for your compensation.
Receive Immediate Medical Attention and Followup Care for an Accurate Assessment of Your Injuries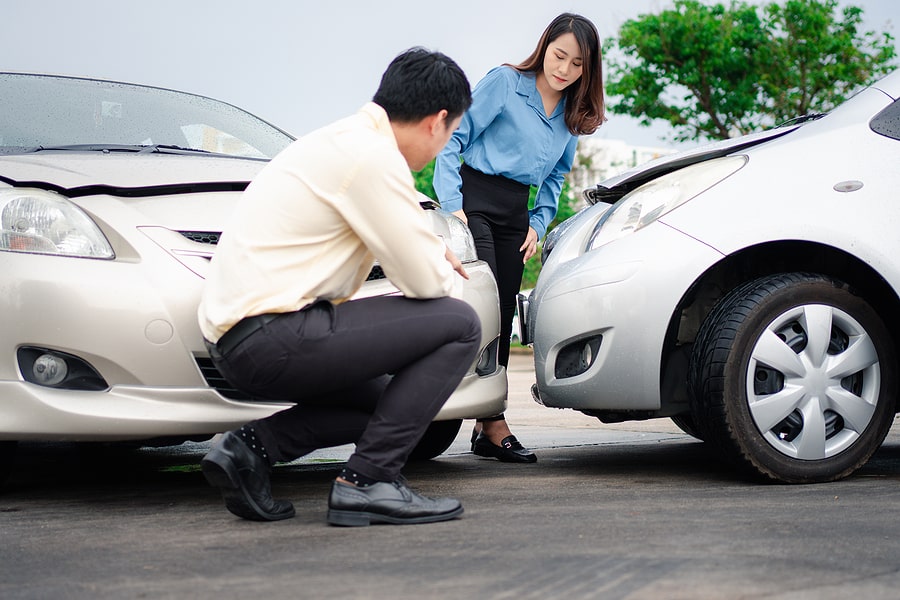 After your accident, get immediate emergency medical care. The adrenaline and excitement of the accident can lead you to overlook or minimize possible injuries that you have in the immediate moments after the accident. It is best to get a medical evaluation if you feel anything out of the ordinary.
Some people might require emergency transportation, while others might take themselves to the emergency room once they leave the accident scene.
In either situation, having a diagnosis of your injuries right away after a crash will help in two ways:
You will start your treatment immediately, which can prevent complications and improve your prognosis in some situations.
You will have a record of the injuries that connects them temporally to the car accident, which helps prove your claim.
Emergency care is not the end of what you should seek out medically but instead, you should also go for all appropriate follow-up assessments. Even if you are feeling better, you should complete the course of treatment your doctor prescribed. Stopping treatment prematurely can cast doubt on the severity of your injuries, which can limit your compensation.
Be Careful During Insurance Company Communications
If you are in a fault-based state for car accident injuries, you will need to file claims with one or more insurance companies.
Such policies can include:
A negligent driver's auto coverage
The policy of a driver's employer if they were on the job when they caused the crash
A rideshare company's coverage in certain situations
Your own uninsured/underinsured motorist policy
When you speak with an insurance company, you might think it is best to give them all the information possible regarding the accident and your injuries. Unfortunately, this is not a good idea, as the insurance adjuster can use your statements to minimize your settlement in many situations.
A key fact to remember when collecting for the damages from your car accident is that the insurance companies work for profit, not for injured claimants. Insurers train adjusters to minimize payments to maximize profits, which can harm those with valid claims.
When another driver was at fault in your accident, and you are trying to collect from their insurance company, you want legal representation from the start.
A lawyer can:
Handle all communications with insurance adjusters
Determine how much compensation you need to demand
Review settlement offers to determine whether they are adequate
Threaten litigation if there is no acceptable settlement offer
The evidence you present and how you frame the accident will impact how the insurance company addresses your claim. We don't expect you to know exactly what the insurance company is looking for to approve or deny your claim or to know what evidence supports better compensation that's our job.
By letting an experienced car accident attorney handle the insurance claim process and all communication, you can rest assured that someone with the necessary experience and knowledge is pursuing your compensation.
Consult a Can Accident Attorney ASAP
If you suffered injuries in a car accident, the sooner you contact a car accident lawyer, the sooner someone will be protecting your rights. This will benefit you significantly in the effort against the insurance company and their team of adjusters and investigators who are working around the clock to increase profits by denying claims and reducing payouts.
You have limited time for a lawyer to file a lawsuit in a car accident case, and this only happens after they first try to settle directly with the insurance company. This all takes time, so you never want to wait to have a free case evaluation with a car accident attorney.
Further, evidence of liability can dissipate or weaken over time, so you need an experienced injury law firm on the case as soon as possible. Always ensure that you get medical treatment to stabilize your injuries, and then your next move should be to speak with a car accident law firm. This is especially true if insurance adjusters are already reaching out to you.
Reach out to a Local Car Accident Lawyer Now
Having an attorney on your car accident case as soon as possible after you have received medical attention ensures that the insurance companies will take you seriously from the get-go and won't waste your time with wrongful denials or low-ball settlement offers.
Your goal is to achieve the best possible compensation for your accident so that you can continue forward with your life and focus on your recovery. Your car accident attorney focuses from the start on making the most of your case as quickly as possible.