Hartford's Most Dedicated Personal Injury Lawyers
Successfully Resolving Personal Injury Cases in Connecticut for 15+ Years
No matter your injury or whether it occured in a public or private place, we'll defend your rights and seek the compensation you deserve.
Hartford, Connecticut Truck Accidents Attorney
If you've sustained injuries in a truck accident in Connecticut, The Law Office of Michael L. Chambers, Jr. can help with your truck accident claim.
Consumers countrywide depend on large commercial trucks to deliver goods to retail outlets every day. Having these big rigs on the move is essential for economic growth, but the consequences can be catastrophic. Semis can weigh over twenty times more than the passenger vehicles traveling the same roadways. Pitting 80,000 lbs of a truck against a 3,000 lb car can be devastating, and accidents involving tractor-trailers often end in fatalities. 
In Connecticut, semi accidents can spontaneously occur for a variety of reasons and with little warning. An investigation into the accident is always conducted to find the at-fault party, as it isn't always apparent. It's not always the truck driver's fault, and sometimes drivers of smaller vehicles on the roads are the cause.

Common Causes of Big Rig Accidents

If you or a loved one has been hurt in a truck accident in Connecticut, you need a knowledgeable and experienced lawyer who knows how the laws work and can make you a priority. Our team at the Law Office of Michael L. Chambers, Jr. are skilled truck accident attorneys with proven experience in gaining compensation for their clients. We know every claim is different and understand you are not just a case, but a person.

Passenger Vehicle Drivers
Drivers who are distracted, negligent, or impaired can cause accidents with any other vehicles on the road, large or small.

Truck Drivers
Truck drivers are in control of extremely large and dangerous machinery. Those who are improperly trained, overly exhausted, or distracted can cause serious accidents.

Machinery Malfunction
A failure in the machinal makeup of the truck can create dangerous driving conditions and cause accidents.

Road Conditions
Unsafe driving conditions, like rain, snow, hail, and more can be the culprit behind accidents on the road.
Safety Tips For Helping Avoid Accidents
We hear the phrase, "safety first" our whole lives. When it comes to sharing roadways with other vehicles, we need to make sure we are doing everything in our power to ensure the safety of not only ourselves but the other vehicles and who they may be transporting as well. A few steps can include:
Give extra clearance while changing lanes on the highway

Keep an eye out for turn signals. Drivers may not be able to see you so those may be an indicator of where they're going

Dangerous driving should always be reported

Weather is fickle and can change in a blink, but checking the reported weather can give you an advantage

Make sure you aren't changing lanes too close to other drivers

Always stay visible and be mindful of blind spots

Avoid road rage
Different Types Of Trucks Out On The Roads
Approximately, every two hours, someone loses life due to a vehicular accident. The larger the vehicle, the more devastating the results of a crash can be. The large vehicles we see on the roadways can all be extremely dangerous, including: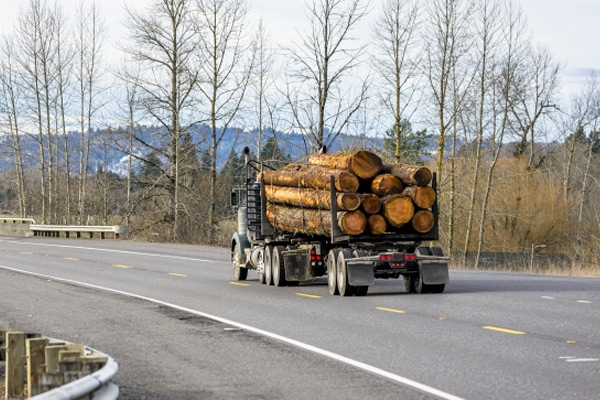 Load Haulers
These trucks will have oversized loads, open-air loads (like log-haulers), or flat beds with large loads or items. These large items can range from construction equipment to cars, and much more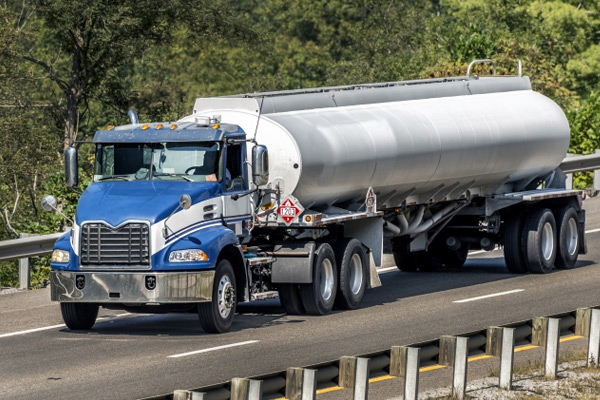 Work Trucks
These trucks and big rigs are carrying some form of supply to their destination. This can include fuel tankers, cement trucks, garbage trucks, dump trucks, and more.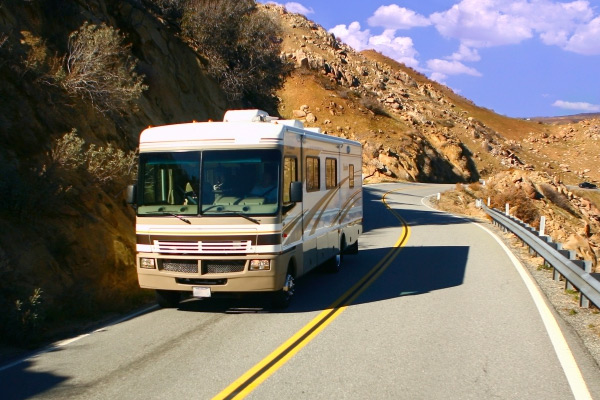 Recreational Vehicles
Because these vehicles are large and usually driven by a person without a CDL or specialized driving instruction, they can sometimes be the most dangerous. Keep an eye out for RVs, campers, and other similar vehicles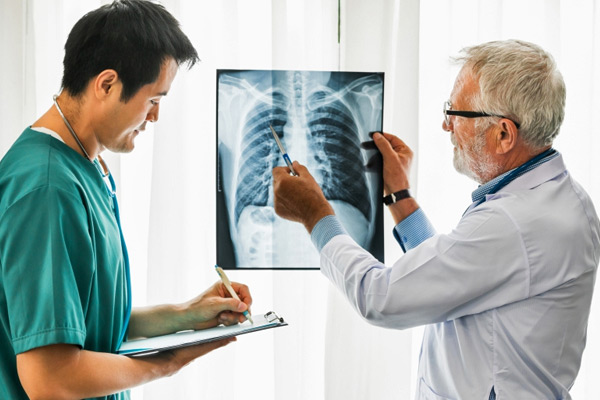 Injured in a truck accident?
In the event of a truck accident injury, you will need an experienced personal injury or wrongful death lawyer. The Law Office of Michael L. Chambers, Jr. has a dedicated team that will fight to hold those who are responsible for your injuries accountable for their actions. We will always work to ensure that you receive the compensation that you deserve. Contact us today to schedule a free consultation.
What Should You Do If You're Involved In A Big Truck Accident In Connecticut?
If you or a loved one has been involved in an accident with a semi, you may not know what to do next or may not be able to do anything. If you are able, here are some very important things you should do immediately:
Communicate – Explain any pain you may be feeling to emergency services and seek emergency treatment for any injuries.
Report – While the events are still fresh in your mind, make a report with law enforcement. The more you can tell them and the more that is documented, the better your situation will be.
Protect Yourself – Find a law firm that can help you. Look for dedication, compassion, and integrity. A firm that will do as much as possible for you in this time of confusion and pain, one who will fight for every cent of compensation you deserve.
The Dangers Of Semis In Connecticut
Extensive training is needed to properly operate a semi, and devastating crashes can be the result of inadequate training. Other reasons crashes with semis can be catastrophic include:
Dangerous Cargo –

Depending on what the truck is hauling, the danger could be increased exponentially. Flammable substances and explosive or hazardous material are around us on the roadways every day.

Prolonged Stopping Distance –

At 60 miles an hour, trucks need at least 350 feet to come to a complete stop.

Impaired Maneuverability –

Due to their size, semis need more room than their smaller counterparts. Any obstacle in the road can be disastrous.

Size –

At 80,000 lbs fully loaded, it's easy to see how their size is one of the biggest dangers they possess.

Full Loads –

More weight to an already hard to handle big rig can add more danger as well.

Types of Truck Accident
Some of the many different ways in which a truck can collide with another vehicle include:
Underride

– A passenger vehicle that can't stop in time or isn't paying attention could become lodged under the back of the trailer.

Wide turns

– Semi drivers need extra room to turn and could pin smaller vehicles to a wall or sidewalk.

Wind Shifts

– Semis are taller and can catch the wind causing the load to shift. High winds can actually blow a big rig right over.

T Bone-

Failure to yield to traffic signage could result in a collision with the traffic crossing the path of the truck.

Head-on

– This occurs when one vehicle collides with the front of another.

Jackknife

– When the cab of the truck pivots at the fifth wheel and comes to run alongside the trailer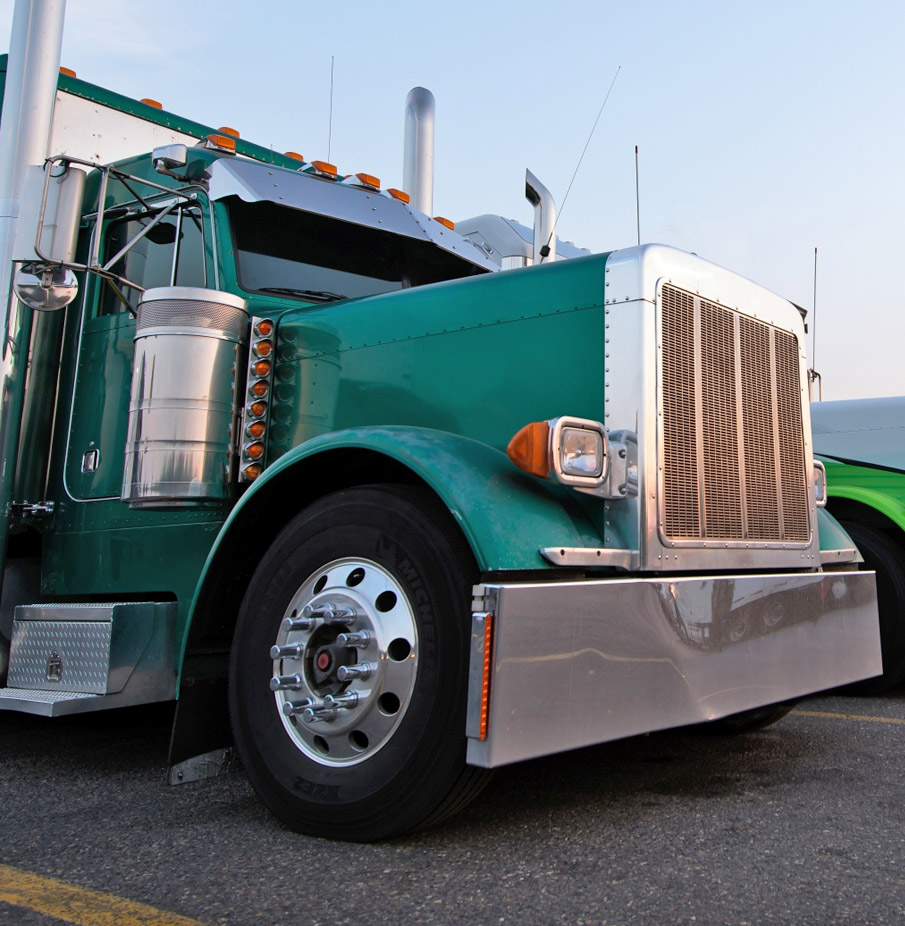 Truck rollovers

– A truck that has tipped off one side of tears has a huge chance of going right over, sliding down the road, and taking everything in its path.

Lost Loads

– Often log haulers or dump trucks have loads that aren't completely secure which could become more unstable and spill out onto the road.

Blind spots

– Mirrors are great but there are places they cannot see. These areas are referred to as blind spots.

Tire blowouts

– When any vehicle loses a tire, it can be stressful and dangerous. However, big rigs are even more hazardous as it is harder to control the sway and weight.

Rear-end collisions

– When a truck can't stop behind a vehicle and collides.
Your Car Isn't The Only Thing That Could Be Damaged In An Accident
While no compensation can replace a loved one, it may help with the transition into life as you have to live it now. Damage to you or a family member due to an accident with a semi may be included in your claim for compensation. These damages include:
Loss of income, both current and future

Medical Bills

Surgery and other procedure costs

Rehabilitation and nursing home costs

Punitive damages

Pain and suffering

Disfigurement

Diminished Quality of Life
Members of the victim's families can file a claim or be included in yours as well. There are a few things they can claim compensation for, like loss of consortium, or when a victim's injuries are so severe they can no longer hold the same level of companionship they did previously. This can include parents who can no longer offer the same guidance or support for their children or the degree of affection a spouse will display is significantly decreased.

Most Common Reasons For Truck Accidents
The reasons a semi-truck accident can occur could be something small, but the results can still be devastating.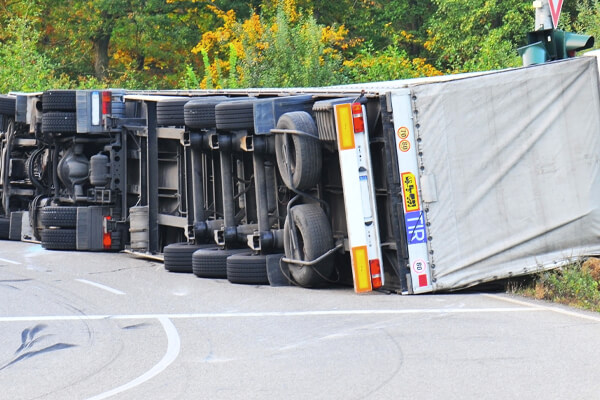 Common causes of 18-wheeler accidents
Brake Failure
Shifting Cargo
Bad Weather Conditions
Obstacles in the road
Unsafe passing
Lack of training or experience
Driver Fatigue
Poor Road Conditions
Impaired Driving
Reckless Driving
Lane Drifting
Improper Truck Maneuvers
Speeding
Tailgating
Distracted Driving
Tire trouble
Road construction
Blind Spots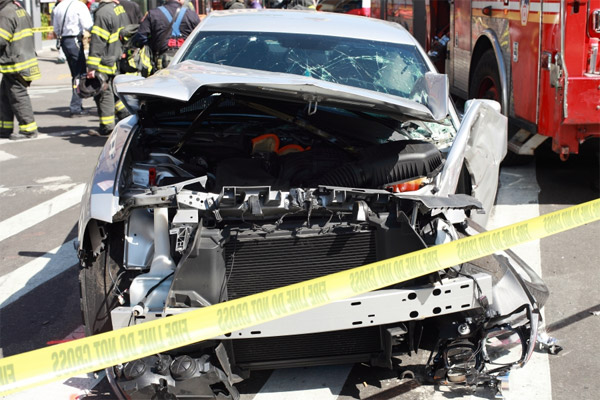 Semi accidents are shown to be the driver's fault 33% of the time. These driving behaviors can lead to catastrophic collisions
Careless Driving

Failure to yield

Speeding

Distraction

Lane drifting

Impaired Driving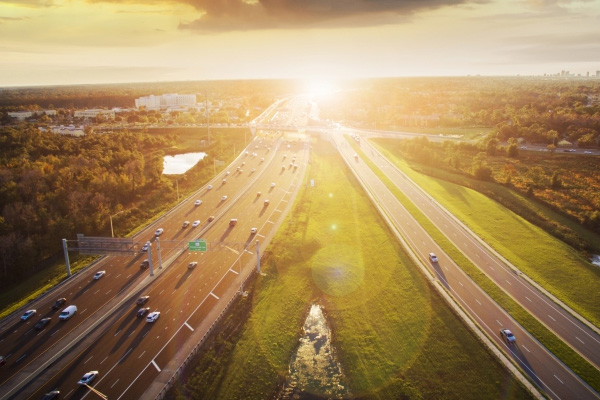 Outside reasons for commercial truck accidents can include:
Defective Mechanical Parts

Negligent Vehicle Upkeep

Road Conditions
Our team at The Law Office of Michael L. Chambers, Jr. is compassionate and dedicated to getting you the compensation you deserve. We will fight for your rights against all who were involved or are otherwise responsible for your injuries.
Connecticut Truck Accident Injuries
The injuries caused by big rig accidents can vary greatly and can often be catastrophic. With such a big vehicle, which fully loaded can weigh up to 80,000 pounds, it is not hard to rationalize how bad the injuries could be when a semi crashes into a smaller 3,000-pound passenger vehicle. Some of the most common injuries are:
Seat Belt Injuries

Airbag Injuries

Concussions

Traumatic Brain Injuries or TBIs

Head injuries including lacerations to the face and scalp

Wrongful Death

Emotional distress

Rib or Torso Injuries

Broken Bones

Amputations

Paralysis or Major Spinal Cord Injuries

Neck Injuries

Back Injuries

Burned Skin or Disfigurement

Internal Injuries
Calling A Truck Accident Attorney In Connecticut
Were you or a loved one seriously injured in a truck accident? The Law Office of Michael L. Chambers, Jr. is here to help. We are always ready to answer any questions you may have about your situation and offer legal advice. With years of combined experience, you can count on us to stand by your side to fight for your rights and keep your best interest in mind. You can call us today at (860)-231-9535 for your free, confidential, and no-obligation consultation, or you can visit mchamberslaw.com to schedule your consultation at your earliest convenience.

Other People Who Can Be Held Accountable, If Not The Driver
Everything in life can change, whether it's an outside source of a problem or the ones more apparent. In the cases of truck accidents, it can often be someone other than the truck driver who is at fault. The owner of the trucking company could be to blame as well. The ways in which the employer could be to blame include:
Maintenance isn't up to date

Long hours for the drivers

Illegal transportation

Safety inspections aren't valid

Cargo that isn't secured property

Ignoring the safety guidelines that are in place for the employees

Not having properly certified drivers
The trucks that companies buy are investments in their company. The insurance for these vehicles and the cargo may be different from regular car insurance. For this reason, employers and insurance companies can pull out all the tricks to prevent you from getting the compensation you deserve. The Law Office of Michael L. Chambers, Jr. will find the responsible party and fight for your rights. The defendant can be more than one person, such as:
The Employer

– The responsibility of the upkeep of the truck falls on the owner of the vehicle. However, that doesn't mean the driver. The employer is often the truck owner. They also place unrealistic expectations on the drivers and force them to run themselves into exhaustion. While an investigation is underway, your attorney will check log books and certifications to ensure they were doing the right thing.

The shipping company

– The shipping company, or where the driver went to get the cargo, is often responsible for securing the loads. If the loads get lost or they shift in a dangerous way, it could be the fault of the shipping company.

The driver

– Any investigation into your case will include a look at the driver and their fitness to operate such a machine. We'll look into their emotional and mental stability, as well as any drug or alcohol usage.

Parts Manufacturer

– If a part on the truck doesn't perform correctly, such as brakes locking and causing a jackknife situation, the manufacturer where the parts were made could be included in your case.
Semi accidents can be devastating, confusing, and painful. Our team at Michael L. Chambers, Jr. is committed, dedicated, and compassionate to you and your situation. Let us do all the exhausting and stressful work to gain the compensation you deserve. If you or a loved one has been injured in a commercial truck accident, call The Law Office of Michael L. Chambers, Jr. immediately to get your claim started with a no-obligation consultation.